Newest, beautiful, single women now added for week of Wednesday, 1 February, 2023 - Tuesday, 7 February, 2023
Your opportunities here are truly worldwide. Explore our site deeply to see how you can realize that!
Dating Advice | 6 Signs That You Are Too Needy As A Partner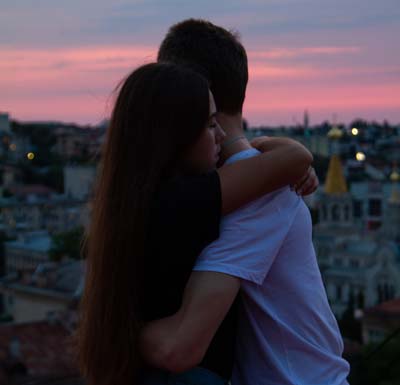 Every dating advice you will find emphasizes how being in a relationship should make you grow rather than shrink, make you feel good about yourself rather than insecure, and make you feel respected rather than confined. But how do you know when you or your partner are along the lines of toxic behavior if your actions are coming out as restricting and too needy?
In this guide, we will list down 6 signs of being too needy that can sabotage your relationship. Reflect on each and see if they are things that you commonly do. Learn what can be done to stop these toxic behaviors that, if left unchecked, may have adverse consequences in your relationship.
You lose grip of who you are. It is normal to prefer to be with your partner most of the time and to please them as much as possible. However, this dedication becomes a poison in the relationship when, for their sake, you agree to anything and everything and you begin to lose your own voice and identity.

Keep this simple yet real dating advice in mind: A healthy relationship should never restrict or limit your individuality and independence, but should rather help you grow as a person.


Petty fights are often blown out of proportion. Arguments and differences are to be expected in every relationship. However, when every little fight gets overblown, it is obvious that there is an issue with the partnership or, most probably, with the people involved in it.

Look into how you react to the little actions your partner takes and gauge them if they are within reason or an obvious overreaction. These little things can make or break a relationship if left unchecked.


You demand round-the-clock communication. Open and honest communication is healthy for a relationship. But when you need to know every move and thought of your partner at every second, communication becomes suffocating.

It could be a sign of mistrust when all you do is text and call whenever you two are far apart. One-sided communication is common among toxic relationships.


Jealousy borders on the extreme. There is a healthy level of jealousy in a romantic relationship. After all, it is a sign that someone is important to you. It becomes detrimental to a relationship when one's jealousy is used to control another, such as not allowing a partner to meet women or other friends because of unfounded fear.

Jealousy should be used as a gentle reminder to cherish your partner, not keep them in a chokehold.


You resort to online stalking. You may not constantly follow your partner anywhere they go but you watch their every move online. It gives you comfort and a sense of control when you lurk on their social media accounts — and you do this without them knowing. Not only is this a violation of their privacy, but it is also a common sign of mistrust.


You try to never leave her side. There is no possibility for you to miss each other since you require to be together all the time. While this builds the bond between you, your independence and ability to grow is stifled because no one goes out of the comfort zone.

Have your own hobbies and friendships that bring you joy and satisfaction to combat the extreme neediness. This will greatly help your relationship move in a better direction.
Relationships will always face issues but that does not mean that there is no remedy available. If you want to make your love life healthier and work for much longer, then be conscious of your actions.
Looking to find love or for more dating tips for new relationships? We've got them all here. Sign up now and let the love journey begin!

Newest, beautiful, single women now added for week of Wednesday, 1 February, 2023 - Tuesday, 7 February, 2023
You have to meet the women to marry them! What other international dating site offers you numerous opportunities to do that?