Newest, beautiful, single women now added for week of Wednesday, 6 December, 2023 - Tuesday, 12 December, 2023
Your opportunities here are truly worldwide. Explore our site deeply to see how you can realize that!
Why Shenzhen Women?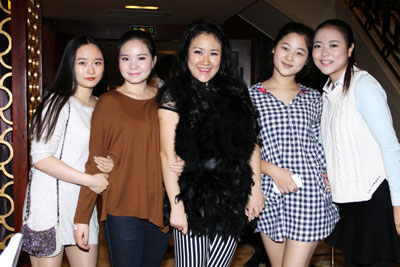 There are countless reasons as to why you should date and eventually marry a Shenzhen woman. It's true that Shenzhen is a well-known city in China because of its fast economic growth, continuous development, and many scenic tourist locations. However, bachelors do not just visit the said city to enjoy its beauty; a lot of them aim to get acquainted with its single Chinese women too.
Shenzhen women are among the most sought-after brides globally, not just because of their physical attributes but also for their good traits. These beautiful women found in our website are of great moral and dignity. If you are wondering who these women are in terms of character, values, and how they are when in a relationship, continue reading below to learn more about it.
Several men around the world want to marry Chinese women for several reasons. Few of which include their traditional upbringing and the way they uphold themselves in public. From a young age, these ladies are taught and raised to be role models in society and like most Asian women, Shenzhen ladies also place high value on family ties and lifelong companionship. Due to this, these women are partners whom you can cherish life with.
Chinese women are among the most reserved in the world. In their respective homes, they have their own principles and rules that they adhere to. Due to their conventional parents and upbringing, these women learn to value loyalty and will stress the importance of keeping their word all the time. When looking for a partner, these two aspects must be present since these characteristics are also portrayed by these Shenzhen ladies.
With all this in mind, Shenzhen women are not difficult to love. As a matter of fact, these Chinese ladies are capable of staying loyal and committed to their partners. Moreover, they will do everything they can for the happiness of their loved ones. Indeed, these ladies possess a good set of qualities that make them ideal wives for both local and foreign men.
These single Chinese women on our site are interested and eager to date --- and eventually marry, foreign men like you, for a lifetime of conjugal bliss. Thus, if you're sincere in finding a Shenzhen wife, it's best to learn a few facts about the culture and tradition in Shenzhen first. This will help you understand these women better and avoid misunderstandings in the near future.
Who Are These Women? (On Attitude, Characteristics, and Culture)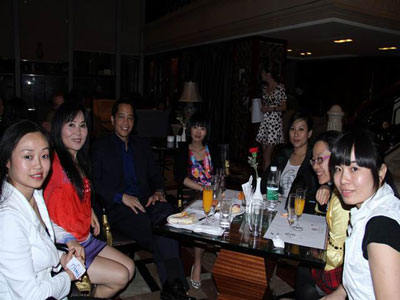 Women in Shenzhen and Chinese women in general, hold a great amount of honor and have good reputations in society. They are formal in many ways and this is by-product of how they were raised. Chinese parents usually teach their children formality and proper etiquette, including manners and respect.
Furthermore, Chinese parents teach their children to be resilient and to hold themselves with dignity as adults. Due to this, they become respected adults and are independent individuals who do not shy away from difficulties in life. This is especially evident in marriage, since Chinese women are known to remain loyal and will fight for their marriage when the relationship turns sour. All this, has molded these ladies to be great wives who are ideal for the lifelong relationship you're looking for.
Strong cultural influences have also played an important role in shaping these women into who they are today. Since they were young, they were taught to value marriage and family. These single Shenzhen girls persevere to save their relationship and keep their family intact. Moreover, they are molded to be good partners and mothers of their own children as well.
As a result of their formality however, it has become a common misconception that these ladies are shy. In actuality, they prefer not to verbally express their feelings towards others, especially when they don't know them very well. Instead, they prefer to express their thoughts to their close friends and family instead. Once you begin to get to know her better however, she will slowly let you in.
Moreover, it's important to know that Chinese women usually express their feelings through actions instead of words as well. So if you're going out with one, be observant and read through the signs she gives off. This may give you a clue as to how she feels about you, and your relationship in general.
One of the qualities that makes these women stand out among others is their loyalty toward their loved ones. Due to their traditional mindset, they have customary values and emphasize on the importance of love and marriage. As such, you can expect your Shenzhen wife to be with you, despite the many challenges you may face along the way.
If you are earnest in meeting your very own Shenzhen bride, sign up on our website today. Thousands of Shenzhen women on our site are sincerely seeking men for marriage. Register for free and grab the chance to win a free tour!
A prosperous and happy marriage is waiting for you, once you sign up with the best marriage agency in China. Meet your Shenzhen soulmate through us and remember; you have to meet her, to marry her!

Newest, beautiful, single women now added for week of Wednesday, 6 December, 2023 - Tuesday, 12 December, 2023
You have to meet the women to marry them! What other international dating site offers you numerous opportunities to do that?