Newest, beautiful, single women now added for week of Wednesday, 27 September, 2023 - Tuesday, 3 October, 2023
Your opportunities here are truly worldwide. Explore our site deeply to see how you can realize that!
Shenzhen Women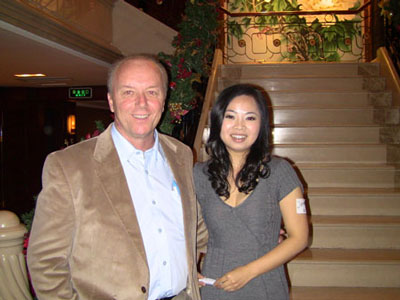 Undeniably, the dating culture in Shenzhen is as fascinating as the city itself. This is because it is rooted primarily from the country's customary dating practices and traditions. It still remains true to the core values of China and still abides to its traditions; amidst the emergence of modern-day dating. What makes it even more fascinating is the charming women in the metropolitan city of Shenzhen.
With the city's constant drive for modernization, it comes as no surprise that Shenzhen is the most fascinating city in China, and is also the one of the most progressive cities in the world. The city is considered progressive due to its many advancements and how its people continue to uphold their traditional values; despite the many changes that has occurred. This is most evident not only in the workplace and dating scenario in Shenzhen, but within their society as a whole.
Dating Shenzhen women means dating someone who is traditionally-inclined. These ladies are raised and taught of their culture from a young age. Their upbringing emphasizes on the importance of relationships, marriage, and family. This is the reason why Shenzhen women are into long-term relationships (LTRs), than that of casual dating. They are committed to their partners, which is why they often look forward to a relationship that leads to a lifelong marriage.
The dating culture in Shenzhen focuses on both the man and woman's role in the relationship. The man is expected to make the first move and pursue the woman of his interest, while the latter remains conservative and feminine. Women are expected to conform to the Chinese definition of a decent woman, which means they are always mindful of their feminine integrity. This means they don't entertain a suitor, unless they prove the genuineness of their intentions.
As part of their conservative culture, single Shenzhen girls are more likely to display less physical intimacy in public. It also follows that sexual intercourse can only happen after marriage. This is because women in Shenzhen and China, in general, are significantly concerned with protecting their reputation as women of integrity and decency.
Another aspect to keep in mind while dating Shenzhen women is their close family ties. Amidst the modernization and foreign influences within the city, the relationships built within the family is still important. In fact, the involvement of family members in the romantic relationships of their relatives is a common and socially acceptable occurrence.
Following this logic, gaining the approval of your Chinese bride's parents and other family members is crucial in your relationship. Their opinions and thoughts can make or break a romantic relationship --- even before it blossoms. Having said this, winning over your dream girl's heart and attention also includes winning over her family's approval and acceptance as well.
Furthermore, women in Shenzhen date for genuine love and marriage. Due to this, it's essential to just be yourself because these women look for men who are genuine and sincere. Not only that, they prefer partners who have stable careers and are capable of providing for their future family together. These ladies prefer partners who genuinely care for them and are just as eager to spend the rest of their days together in conjugal bliss.
Admirable Qualities of Shenzhen Women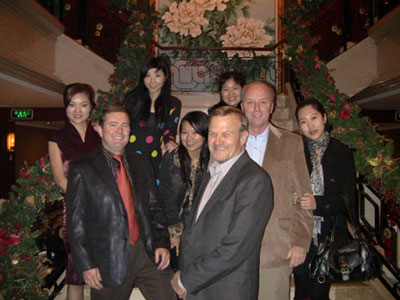 Shenzhen women are among the most sought-after brides by foreign men around the world. Aside from their alluring charm, Shenzhen women have many admirable qualities that most men fall for. These qualities include the following:
Family-oriented. Shenzhen women possess a strong family attachment due to the rich culture of China. The importance they place in their families relations can be attributed to their marriage-mindedness. These women have grown up in an environment where family ties are given great emphasis; thus, this has made them knowledgeable of what life is like after marriage. Subsequently, this makes them ready for the life of a wife and a mother.


Excellent cooks. The tourism in Shenzhen along with its progressiveness is what the city is most known for. Aside from that, it's also popular for its appetizing cuisines. In fact, its women are taught to do household chores since they were little, and that includes cooking. As a result, they are excellent cooks and having a Chinese wife means a lifetime of enjoying appetizing meals.


Faithful. Chinese women are committed and passionate when it comes to relationships. Loyalty, honesty, and genuine love are what they can offer in their relationships. They know how to truly appreciate their partners and place them in high regard. Cheating is out of the question for these ladies.


Expressive. Chinese women may be shy, but they express their feelings freely when it comes to love. They may not be expressive through words, but they are very expressive through their actions. For instance, a Chinese bride will cook your favorite meal regardless of the occasion. This is her way of showing you how much she loves and appreciates you.


Great homemakers. Aside from being loving and faithful, Shenzhen women are also great homemakers. This does not only mean they are knowledgeable in how to do household chores; this also means they have great parenting skills and know how to maintain a comfortable home for their family.
To sum it all up, the fascinating dating culture in Shenzhen tells us of the traditional inclinations that these beautiful Chinese ladies apply in their relationships. Register now for free and join our singles' tours to grab the chance to meet your ideal Shenzhen lady!

Newest, beautiful, single women now added for week of Wednesday, 27 September, 2023 - Tuesday, 3 October, 2023
You have to meet the women to marry them! What other international dating site offers you numerous opportunities to do that?