Newest, beautiful, single women now added for week of Wednesday, 6 December, 2023 - Tuesday, 12 December, 2023
Your opportunities here are truly worldwide. Explore our site deeply to see how you can realize that!
Marriage Culture in Shenzhen
In the past, Chinese parents used to have full control over who their children settled down with. Chinese singles were not given freedom to choose who they want to marry since their parents usually decided for them. Arranged marriages were common practice since the purpose of marriage was to unite two separate families together.
As a result, most marriages were not done out of love but rather, to help with the family business and to preserve wealth. It was the parents' primary role to look for a suitable partner for their children with this aspect in mind. Love was not the main reason for most marriages in the past, but rather to ensure a family's reputation, wealth, power, and maintaining their cultural beliefs.
Arranged marriages in the past usually require numerous aspects to consider before the actual ceremony occurs. This includes a potential partner's wealth, education, social status, and zodiac sign. It begins with the groom's family looking for a potential bride for him. When this occurs, the family usually enlists the help of a professional matchmaker.
Once the matchmaker finds a suitable bride, he arranges for the two families to meet. If both parents from the two different families involved approve of the couple's union, an official engagement is arranged. All this is done through the help of the matchmaker.
Moreover in the old days, it was believed that men should marry women who have a lower educational attainment and one who is younger than they are. As a result, accomplished women who are above the age of thirty had a slim chance of getting married. However, China's views on love and marriage have significantly changed in modern times.
Arranged marriages may still be practiced in some areas of China, but they are no longer as relevant or important. Today, their culture has given its young men and women the freedom to find love at their own pace and based on individual preferences. Single Chinese women now have the liberty to find love --- even from across the borders.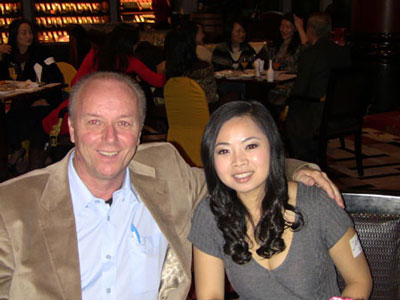 If you want to date Shenzhen women for marriage, know that a formal proposal is needed. This applies not just with the bride herself, but includes both families. When she accepts your proposal, both families must express their approval before a date can be set for the official ceremony. It is through this process that the betrothal is negotiated.
Years ago, a matchmaker's job was to set the wedding date, but since Chinese singles are now given more freedom, the task is passed down to the parents. As a matter of fact, there are many considerations to make beforehand; which includes consulting a fortune-teller to ensure the wedding date chosen is most ideal. While this may prove to be a complicated process for some, it's certainly a union anchored by love and commitment.
Afterward, you are expected to present a betrothal gift to your Shenzhen bride's parents as a sign of your appreciation and intent to marry her. This may come in the form of money, or other significant items of value. Most of the money that is offered in the betrothal gift is used to pay for the cost of the wedding ceremony, or for the planned honeymoon afterwards.
On the other hand, the bride's family is also required to send a dowry. This comes in the form of money, jewelry, and other valuable items to express their support. The betrothal and dowry are important aspects of sealing a marriage in China. It is only after the exchange is completed, that the couple can officially announce their engagement. Nonetheless, the monetary value of these gestures are unimportant; what's more important is that real love is shared between the two.
On the wedding day, you must visit your bride's home during early morning. The bride on the other hand, will prepare for your arrival and must appear presentable for your new journey together. While waiting for the groom to arrive, she must sit on two embroidered quilts on her bed; one is embroidered with a dragon and phoenix, while the other with children. This is to signify a prosperous marriage and wealthy life ahead.
Upon your arrival, you're greeted by her family and friends. The bridesmaids and groomsmen will play a door game, which involves hiding the bride's shoes for you to find. This ritual is to signify how much value the groom places into his bride and their marriage. Once you find it, you are then allowed to go to her and help her wear it. After which, you are to carry her to your car without her feet touching the ground, to avoid bad luck in the future.
The next step is escorting your bride to meet your parents. Both families are present and fireworks are in order, to ward off evil forces. A tea ceremony follows, which also includes traditional Chinese wedding rituals, which are performed during nighttime following the ceremony. Candles in the form of a dragon and phoenix are lit up to ward off negative energy. After which, the newlyweds drink wine with a red string tied to each one's arm.
On the wedding night, the newlywed couple each cuts a strand of hair and ties a knot to connect it. This symbolizes your body and soul as one --- through thick and thin. This may seem simple or silly to others, but it's necessary and deeply symbolic for the Chinese. Before you meet, date, and marry a Shenzhen girl, it's best that you learn some of Shenzhen's culture and traditions to establish a better bond with her.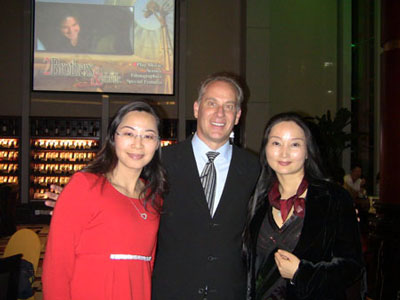 Numerous bachelors want to tie the knot with Shenzhen brides, because of the qualities that make them ideal partners. This includes how loyal they are and how much they value commitment. These ladies are marriage-minded and prefer to remain in long-term relationships instead of playing the field.
Chinese women can take care of you and your future family as well. Undoubtedly, these ladies are natural homemakers. They will do everything they can to provide their families with clean and comfortable homes. Due to their traditional upbringing, these women were able to learn how to mold their own children with good values.
These ladies always prioritize their spouse and children above all else, which can be attributed to how family-oriented they are. Close familial bonds are extremely important for them, as their family is also their support system. Their traditions are normally passed from one generation to the next, which means she will likely teach the same values to your future children as well.
All in all, it is for all these reasons that these women make the ideal brides for marriage. If you want to learn how to meet women in Shenzhen, sign up on our site for free. When you register now, you also get the chance to win a free tour! Marrying a Chinese wife is surely the best decision you could make and one you'll never regret.

Newest, beautiful, single women now added for week of Wednesday, 6 December, 2023 - Tuesday, 12 December, 2023
You have to meet the women to marry them! What other international dating site offers you numerous opportunities to do that?