Newest, beautiful, single women now added for week of Wednesday, 1 February, 2023 - Tuesday, 7 February, 2023
Your opportunities here are truly worldwide. Explore our site deeply to see how you can realize that!
Dating Advice | 5 Topics That Lead to Great Conversations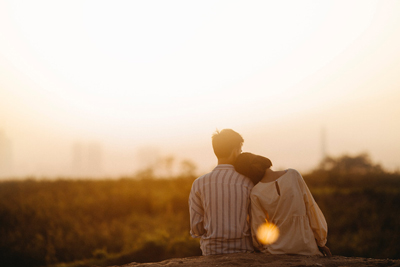 One way you can tell you and your date are connecting really well is when you're having a great conversation. When the conversation naturally flows, the chemistry and attraction is almost palpable. Aside from connecting with your date, a great conversation could also help steer a bad date around. If you experience a lull during your date, one piece of dating advice to help salvage it is to switch to another topic, especially an interesting one.
If you want to keep the date alive, here are some great conversation starters:
What's something worthwhile that happened during your day?

A question like this sounds much more interesting instead of the usual "What did you do today?" She doesn't have to recount her entire day, only the parts she enjoyed. She'll hopefully be more inclined to share the rest of her day. Her answer also allows her to highlight her strong points in an indirect way.



What do you do to get rid of stress?

If you want to know what annoys her without being too direct, you can try asking this question. Her answer also gives you an idea of what you can do to make up with her in case you rub her off the wrong way. Whatever her answer would give you some insight into what she's like being under stress and pressure.



Ask her what shows she can recommend for you

You can determine a person's taste in pop culture by knowing which shows, movies, and artists they can name. You can also tell how invested they are if they describe it in great detail. And watching these shows is one way you can have something else in common - sort of mutual ground. Also, listening to her suggestion is a good way of showing you listen and value her opinions.



Where is the best place to date?

This is a useful question especially if you are new to the international dating scene. When you've traveled to another city to meet your date, the answer to this question gives you ideas on where to take her. And it's also a good way to hint that you want to go on a second or even a third date.



What's your take on current events?

Normally, topics like politics and religion shouldn't be mentioned during the first date. However, if they are important to you but don't want to put her on the spot, then this question might help. It gives her the option to divulge just how much she wants to share. When you meet women, never push her for her opinion. Give her the option of sharing or not.
These pieces of real dating advice would help you on how to meet a nice woman and keep her interested. If not, how would you expect her to want to see you again? In short, don't just converse for the sake of getting to know her, but also to keep her attention on you. You can try out some of these conversation starters by joining one of our singles tours and meet and date with Shenzhen women.

Newest, beautiful, single women now added for week of Wednesday, 1 February, 2023 - Tuesday, 7 February, 2023
You have to meet the women to marry them! What other international dating site offers you numerous opportunities to do that?