Newest, beautiful, single women now added for week of Wednesday, 1 February, 2023 - Tuesday, 7 February, 2023
Your opportunities here are truly worldwide. Explore our site deeply to see how you can realize that!
Dating Chinese Women During Social Distancing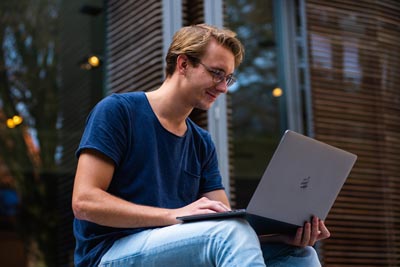 As you may have already known, going out or traveling overseas in search of love among Chinese women is no longer possible these days.
Not only that, but your job, your social life, and those morning trips to the coffee shop have all come to a halt as well, and it's all because of this unfortunate coronavirus pandemic.
With social distancing in place, the situation makes it even harder for you to meet people and establish a genuine connection.
Luckily for you, the same can't be said about your dating life.
There's still a way for you to meet and date Chinese women, one of which is through the many existing mobile dating apps or trusted dating websites. Best believe that there are just as many Chinese girls who, like you, are looking to find their better half.
Just be sure to do your research before you begin honing your online dating profile and getting down to the actual process of virtual dating.
Not only will finding a suitable Chinese woman online help slow the spread of this infectious disease, but it will also help keep you from feeling bored and alone while having to wait for the next coronavirus update.
Find the right online dating platform and put up a good profile.
It's always important to feel safe and secure with the dating platform you'll be using. Only then can you feel comfortable putting up a good profile in order to start attracting beautiful Chinese women.
The rules are always the same, and you should take your time in crafting a good online dating profile.
Start with some decent photos. We know that it's difficult to go out and have a nice photo of yourself taken during this time, but you can still achieve some photos with a decent studio feel.
Try taking a picture of yourself while standing in front of your dining or living room window. Facing the window with your back to the room creates a depth of field behind you --- a look that people will want to see in pictures. If not, you can also have your picture taken at your front porch while you're enjoying a cup of coffee.
Next, fill out everything in your dating profile and make sure to be as detailed as possible. If you're having a hard time finding the right words, our tip is to focus on indicating what it is you're looking for apart from talking about who you are as a person.
For example, instead of writing "I like long walks from my bedroom to my fridge and back again, as that's all I can do during this whole social distancing and lockdown," try saying "I like someone who enjoys long walks from their bedroom to their fridge and back again, because let's be real, that's all anyone can ever do during quarantine."
It's more relatable, it's quirky, and it will definitely have Chinese girls saying "Wait, that's me!"
As a result, they're more likely to connect with you.
After you have established a good online profile, it's time to start browsing through profiles of Chinese women and connect with those who have caught your interest.
Better yet, filter your search results to have a better chance of finding the perfect match.
It's a good thing that we have that feature on our site. Should you decide to take advantage of it, all you need to do when you find her is to send her a letter and enjoy a cup of tea as you wait for her to reply.
Virtual Dating
Before you get excited about going on a virtual date with the Chinese woman you admire, keep in mind that you'll hardly end up being happy with it unless you're prepared for the events that will take place.
Start your conversation by sending a thoughtful message, then ask the right questions that will help you to get to know each other better.
The usual "hi" or "how are you" are the worst messages to start with.
If you want to make a good impression on a Chinese woman, be sure to stand out and try talking about something you found on her profile, such as a certain photo that caught your attention or a particular hobby you think is extremely unique.
You see, when you send a message based on something she cares about, your response rate goes up remarkably.
With these tips in mind, you're sure to have a positive and worthwhile virtual dating experience.
If you like, here are some more exciting tips and ideas for when you're dating Chinese women online:
Host virtual dates.


Ask her to have a dinner date with you while you both stay at home. Grab your computer webcam, tablet, or phone, set the table with some fancy candles, and have dinner together. The goal is to feel like you're in the same room.



Join Netflix watch parties.


Miss going out to the theater? Try joining a Netflix watch party, or better yet, have one of your own.

Simply download the Netflix party extension through Google Chrome and you're all set. Heat up some popcorn and live-stream your favorite movies together.



Play virtual games.


Do you fancy chess? Solitaire, perhaps? Word Puzzle? You can easily find these games online. Unleash that competitive nature of yours and challenge your Chinese partner to beat your high score --- be sure to make her win from time to time so she doesn't feel left out.



Embark on a pretend vacation.


Now is clearly not the time to explore the world. Even so, you can still unleash your creativity and enjoy a make-believe trip together. Search for images of beaches, restaurants, and tourist spots you wish to visit once the whole social distancing is over, and simply share your thoughts with each other.

You can also look for YouTube videos about your dream destinations or listen to audio clips of reviews from people who had the privilege to visit these places.



Set goals.

Ponder on all the things you enjoyed doing before this pandemic started and all the things you wish to achieve together. Make a list of them all --- whether you want to grab dinner at your favorite restaurant or travel to Maldives, we're sure your relationship can survive this pandemic as long as you put in the effort.
Dating in Real Life
Once the coronavirus pandemic is over and everything is back to normal, you can look forward to having that first real date.
Should you choose to avail of our services in your search for love among Chinese women, you can take part in our individual club tours where you can meet the woman you admire in person. Not only that, but you'll also have the chance to visit the top tourist spots in Shenzhen, China together with her.
If you haven't found your match yet, don't worry. We also have singles vacation tours where you'll meet hundreds of Chinese ladies seeking love among foreign men like you. You can socialize with as many of them as you want.
All things considered, don't let this pandemic stop you from finding love. Thousands of beautiful Chinese women are waiting.
All the resources you need to meet and date these ladies in real life, including details on how to please a Chinese woman are already made available on our site for your convenience. Sign up today and don't miss the incredible opportunity to conveniently find the woman of your dreams.
As of now, you can make use of as many dating apps as you please before eventually making the decision to meet your potential partner in person.
Have a memorable experience dating gorgeous Chinese women, be it online or offline.

Newest, beautiful, single women now added for week of Wednesday, 1 February, 2023 - Tuesday, 7 February, 2023
You have to meet the women to marry them! What other international dating site offers you numerous opportunities to do that?