Newest, beautiful, single women now added for week of Wednesday, 25 January, 2023 - Tuesday, 31 January, 2023
Your opportunities here are truly worldwide. Explore our site deeply to see how you can realize that!
Top 5 Dating Spots to Date Chinese Girls in Shenzhen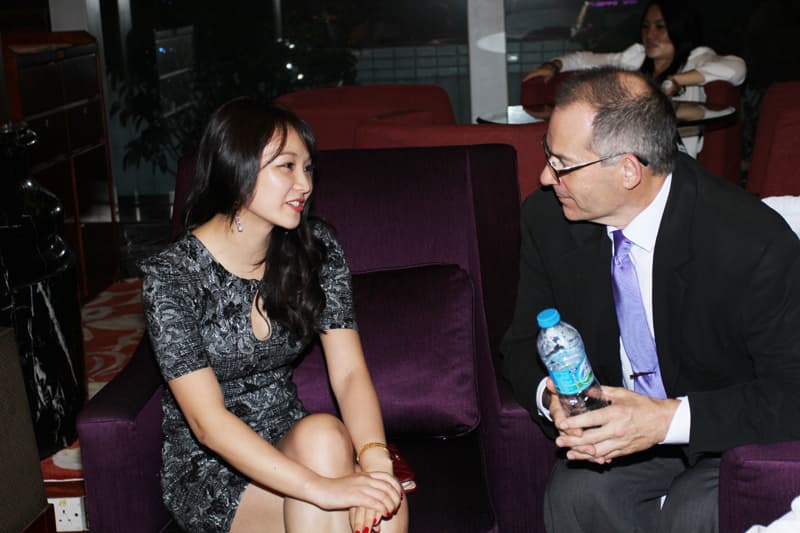 Shenzhen, one of China's largest cities located in the southern portion of the Guangdong Province. It is known for its manufacturing industry, bustling economic growth and serves as the link between Hong Kong and mainland China. More than that, Shenzhen is also home to some of the most beautiful Chinese women. The women of Shenzhen are known to be ideal life-partners for Chinese and foreign men alike.
Dating Chinese women in Shenzhen can be a little tricky. Considering how large this city is, there are numerous attractions to choose from and so many activities to delight in. From the numerous theme parks dotting the city down to its coastline that offers scenic views, this city will never cease to amaze you.
If you're planning to date, or are currently dating a Chinese girl, it certainly helps to know which date ideas are best at certain places in Shenzhen. If you don't know where to start yet, we've got you covered. Here is a list of date ideas for a romantic rendezvous in Shenzhen:
Folk Dances in Chinese Folk Culture Village in Nanshan District

In the Folk Culture Village of Nanshan District, you can witness a great number of Chinese folk dances like the world famous Dragon dance, along with other Chinese cultural shows. Watching these shows is a fun way to immerse yourself in Chinese traditions.

With the awesome synergistic use of sound, light, electricity, water, and cutting-edge entertainment technology, no spectator would go home disappointed. The way these effects are seamlessly integrated into choreographed acrobatic feats creates an astonishing ensemble of dance and colorful delights. Needless to say, this is a date that will wow you and your Shenzhen girl.

OCT Bay Water Show Theater

The largest water show in the world is held in Shenzhen --- The Water Show Theater at OCT Bay. It is one of the many attractions Shenzhen boasts of. Visiting this place would be a great date experience for anyone. Together with your Shenzhen woman, be fascinated and enchanted by the fantastic exhibition at the heart of a beautiful lake. This 50-minute spectacle can be one of the great stories you will tirelessly tell your grandchildren about.

Relaxing Nights-Out on Shenzhen's Bar Streets

Bars are not uncommon, especially in the busy streets of Shenzhen. Many foreign men prefer to be in bar streets for a laid-back night-out with their Shenzhen girl.

The cozy, and pub-esque feel of Shenzhen's drinking establishments make for a relaxing date. For Shenzhen ladies who love casual conversations in distinct atmospheres, Shenzhen's bar streets are the place to be.

Artsy Date in the Nanshan District

If your Shenzhen girl loves frequenting art galleries, she'll be delighted by a date to the newly opened V&A Museum in the Nanshan District. Tourists who have visited here describe it as a world-class paradise for art aficionados.

In this gallery, you will see copies of masterpieces by Vincent van Gogh, Claude Monet, and other renowned artists. The gallery also houses numerous custom prints, calligraphy, and paintings from amateur Chinese artists.

Romantic Walks at Lianhua Mountain

Shenzhen may be a modern industrialized city, but there are still plenty of green spaces where you can enjoy a romantic walk with Shenzhen ladies. Most women just want simple yet romantic dates. Taking a walk around the park or going for a hike in the mountains are superb choices.

Hiking at Lianhua Mountain takes about 15 minutes to reach the summit. This is a small investment of time for the payoff of viewing the fantastic panoramas of Shenzhen from above. At night, the dramatic sparkle of city lights makes the view impossibly romantic.

Shenzhen has all this and a lot more. You'll literally never run out of beautiful places to visit and exciting things to do with Chinese women while in Shenzhen.

The vast array of options may make it much harder to choose which places to see and activities to do. The aforementioned locations and experiences, however, are the cream of the crop when it comes to the best date ideas for your Chinese girl in Shenzhen.

Newest, beautiful, single women now added for week of Wednesday, 25 January, 2023 - Tuesday, 31 January, 2023
You have to meet the women to marry them! What other international dating site offers you numerous opportunities to do that?