Newest, beautiful, single women now added for week of Wednesday, 1 February, 2023 - Tuesday, 7 February, 2023
Your opportunities here are truly worldwide. Explore our site deeply to see how you can realize that!
A Peek Into Chinese Culture | 6 Must-Watch Romantic Chinese Films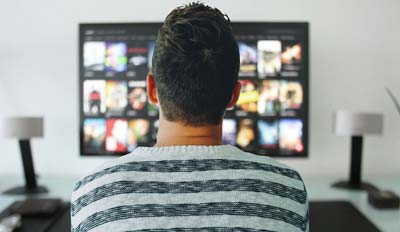 Movies aren't just a form of entertainment. They could also be useful for enlightening and educating people on various subjects. Foreigners could also learn a lot about another country's culture based on its films. And if you are interested in dating Chinese women, you can learn all about romance in Chinese culture by watching some of their films.
You can start with this list of culturally enriching romantic Chinese movies:
The Palace
This film is a historical romance set during the Qing dynasty. The plot revolves around a love triangle between a lowly maid, her best friend, and the kingdom's 13th prince. This film will give you a peek into an important facet of Chinese history as well as an idea about the morals, culture and values of China during ancient times.


The Last Women Standing
In China, women are still expected to marry at a certain age. The protagonist of the film is a career-driven woman whose parents are worried about why she hasn't gotten married yet.

She has to choose between a younger man or someone her age who also seeks to get married. When you watch this movie, you'll understand just how important marriage is to Chinese society and how single women are perceived.


Under the Hawthorne Tree
China has had some dark times in its long history. A young boy and girl find themselves falling in love in the backdrop of the Cultural Revolution. Both of them were inadvertently involved in their parents' prosecution by the Chinese government.

This was a slightly controversial film considering China is quite sensitive to creative depictions of that era, however, it also gives you an idea of how young people in China view love and relationships.


The Ex-Files
This film explores how past relationships shape the current ones. The film achieved moderate success in China that it even spawned two sequels. Watching this film would give you an idea of how Chinese people take their relationships seriously and how fascinated they are with the dynamics that make committed relationships work.


In the Mood for Love
Directed by Wong Kar Wai (one of Hong Kong's most respected auteurs), the film tackles infidelity and how it affects marriages. The plot revolves around neighbors who find out their spouses are cheating on them with one another. Their shared pain ultimately leads them to falling in love with one another. If there's one thing to take away from this film, it's that infidelity is still a big taboo in China.


If You are the One
The usual trope in a romantic comedy is it's the woman who is eager to get married. However, in this film, it's a male multi-millionaire that feels his time for marriage is ticking. What's interesting in this film is that the search for love and marriage is told through the perspective of a man.
Aside from getting an idea of how Chinese people regard romance, these films will also help you learn a thing or two about ancient and modern Chinese culture.
Any of these films are also perfect for a cozy and intimate date night with your Chinese girlfriend. She will definitely appreciate you for being open to her culture.
Don't have a Chinese date to watch these movies with yet? Fret not! By simply signing up for free here at Shenzhen women, you can meet thousands of beautiful single Chinese women who are also eager to experience what's it like to be loved by a foreign man. So don't wait for a second longer and sign up today!

Newest, beautiful, single women now added for week of Wednesday, 1 February, 2023 - Tuesday, 7 February, 2023
You have to meet the women to marry them! What other international dating site offers you numerous opportunities to do that?