Newest, beautiful, single women now added for week of Wednesday, 1 February, 2023 - Tuesday, 7 February, 2023
Your opportunities here are truly worldwide. Explore our site deeply to see how you can realize that!
5 Qualities Chinese Women Look for in Their Groom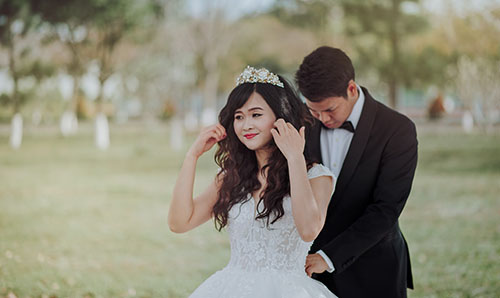 Do you want to date Shenzhen women but just don't know if you fit their definition of the ideal man? Here, we will break down the qualities that these beautiful Chinese women look for in a partner.
What Shenzhen women want is a man of substance — nothing more, nothing less. They look past superficial qualities and put more value on character and integrity.
Due to their traditional inclination, Shenzhen women also look for men who share the same values as them. For discerning Shenzhen girls, race, age, material wealth, and physical attributes are non-factors in what they look for in a partner. In fact, the number of Chinese women who once dated or are currently dating older men from Western countries has increased in the past few years.
If you are an eligible bachelor who dreams of marrying a Chinese girl, below is a list of qualities that Shenzhen women look for in a partner. At the end of this blog, you can make a self-evaluation if you can be their ideal man:
1.Sense of Commitment
Shenzhen women are known to be passionate lovers. When they get into a relationship, they stay committed and faithful to their partners. Due to their traditional upbringing, Chinese women, in general, would never settle for casual hookups, which (understandably so) lead them to demand the same level of commitment from their boyfriends or husbands.
For these women, a man's sense of commitment is very important because it would serve as a strong foundation for the relationship and eventually for marriage. It is a characteristic by which the virtues of respect and faithfulness are anchored on.
2. Stability
Most Shenzhen women are well-educated and financially stable. They can support their personal needs and are very good at managing their finances. And since these women are independent and self-reliant, they also want a life partner who can pull their own weight as well.
They see financial stability as a great indicator of a man's ability to be a reliable provider for his family. You don't have to be rich to impress Shenzhen girls, you just need to know how to work around with what you have.
3. Personality
Shenzhen women possess distinct endearing qualities that make them one of the most sought-after brides in the world. They are loyal and trustworthy, hence, they also want someone who can reciprocate their loyalty and trustworthiness.
Your personality can definitely make or break your chances of impressing Shenzhen girls. They want a man who can become a role model for her future children, therefore, you need to be at your absolute best when you date Shenzhen girls.
4. Maturity
Shenzhen women are easily attracted to mature men, which is why age is never an issue for them. They want a man who can make calculated moves and doesn't just act on impulse and whim.
This is also due in large part to the patriarchal tendency of Chinese culture. Since they look to the man in the family to decide on important matters, having a mature partner could translate to decisions that will likely have a more favorable outcome.
5. Family Oriented
Chinese culture taught these women to always put their families' needs over their own. This selfless act of unconditional love is what makes Shenzhen women ideal lifetime partners. You can always count on them to be a nurturing and loving mother and a supportive wife.
Therefore, they also deserve a partner who shares the same mentality. A man whose dedication and commitment to their families will never waver.
Winning the heart of Shenzhen girls isn't that much of an ordeal. The qualities that they look for in a man are something that can be developed over time. Although inherently possessing these characteristics will automatically catapult you to the top of the heap, you shouldn't be disheartened either if you lack one or two of them. You just need to put in the work and show her that you're genuinely interested to be better, not just for her, but most importantly, for yourself.

Newest, beautiful, single women now added for week of Wednesday, 1 February, 2023 - Tuesday, 7 February, 2023
You have to meet the women to marry them! What other international dating site offers you numerous opportunities to do that?