Newest, beautiful, single women now added for week of Wednesday, 1 February, 2023 - Tuesday, 7 February, 2023
Your opportunities here are truly worldwide. Explore our site deeply to see how you can realize that!
Shenzhen Women | Simple Tips Before Dating Chinese Women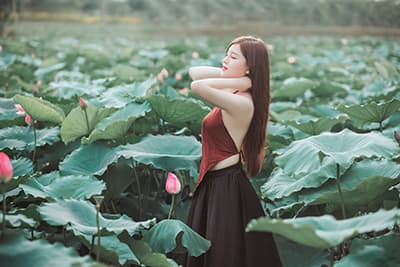 We can't deny the fact that some of us don't have any clue what it's like to date Chinese women. And how much more when it comes to winning their hearts. But today, we'll give you some simple tips that'll help you in your pursuit. And without further ado, here it goes:
Do your research about their tradition - Take your time reading about the culture and traditions of China, all the resources you need to know these ladies better are already here on our site.

If you do this, she will be so impressed that you'll make her feel that she's important.




Respect her household - When you're pursuing a Chinese woman, it's customary for you to meet her parents. And when you do, it's important for you to show respect. Shenzhen women are very family-oriented and it would mean the world to them if you do that.




Pay the bill - Shenzhen ladies are practical. They want a man who's stable enough --- who will be able to support their future family. And no, that doesn't mean that Chinese women are gold-diggers. Most of them have great jobs, they're just extremely safe when making a decision on who to date or wed with.

So, when dating, they'd want to see how financially stable you are. Should she insist on paying the bill herself, make sure to tell her that you'll take care of it. Besides, a true gentleman always pays the bill.




Be humble - In Chinese culture, you're considered smart if you're a man of few words. But if you're a complete contrast to that, it would be best to stay modest on the first few dates. That will give you additional points especially when you're meeting her parents.



Don't rush - Chinese women like it when a man woos them. At the same time, dating in Shenzhen is pretty laid back and unlike Western countries, these ladies don't just leap from the first phase of dating to marriage on a single night. So, be sure to make an effort. Show her you're interested and don't forget to follow through the day after your first date.



Avoid talking about your previous relationships - Talking about your ex or her ex is a very risky move. And it's always best to stay away from this topic when you're on the first phase of dating. It's unlikely that these ladies will be interested and it can also make things awkward between both of you.

But should she try to open up about this subject, just make sure to keep your answers short without appearing suspicious. And assure her that your past is history and that you want to spend your time getting to know her better instead.
There you have it, now you're ready to start dating Chinese women. But if you're really serious in your search for a match in China, then take part in our singles vacations to be able to take advantage of our matchmaking services. Sign up for free today to start your journey!

Newest, beautiful, single women now added for week of Wednesday, 1 February, 2023 - Tuesday, 7 February, 2023
You have to meet the women to marry them! What other international dating site offers you numerous opportunities to do that?