Newest, beautiful, single women now added for week of Wednesday, 1 February, 2023 - Tuesday, 7 February, 2023
Your opportunities here are truly worldwide. Explore our site deeply to see how you can realize that!
Dating a Chinese Girl | What to Expect and Look Forward To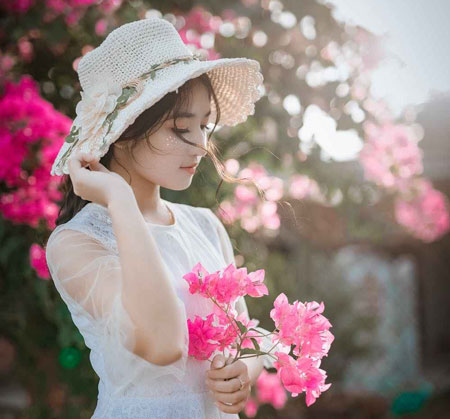 Dating cultures and customary practices vary from country to country. What is applicable in most Western nations may not necessarily have the same positive effect in other regions of the world.

For instance, dating a native Chinese girl is way different than going out with someone who grew up with Western values. They tend to be more traditional and conservative with their approach to dating and romance. As such, conforming to their conservative nature is critical if you really want to hit it off with one.

While we don't mean to imply that you need to completely abandon your own value system when dating a Chinese lady, learning about the dating scene in China, however, will help you avoid inadvertently making any gestures or remarks that may come across as offensive.

To help you avoid such an unfortunate scenario, we've listed below what you can expect and look forward to when dating a beautiful girl from China:
They may not have as much experience as you'd expect

Whether this is a good thing or not is completely up to you, but it is rather typical for a lot of Chinese girls to lack relationship experience. Most of them are prohibited by their parents from engaging in a committed relationship while they are still in school.

While they may have had high school crushes or even secret relationships, most of them don't get to experience serious romance until after they've finished their studies. However, it is not something that should put you off, because what Chinese women lack in relationship experience they make up for with their intelligence and wit - a fair enough trade-off in our book.


Premarital sex isn't as common in China as it is in the West

Due to their traditional and conservative inclination, sex is a big deal for Chinese women. Although major cities like Beijing, Shanghai, and Shenzhen have a more relaxed view about doing the deed, the majority of China still view it as an act that only married couples should do or at least an indicator that the relationship is headed towards marriage.

Thus, we highly recommend that you go easy on your Chinese date at first when it comes to sexual matters. After all, the types of relationships that are founded on true love don't just revolve around sex alone.


Chinese women are very pragmatic

Women in China don't just solely rely on emotions when choosing a partner. Yes, love definitely plays a big part in it, but if that's the only thing you've got going for yourself, you'll likely have a hard time looking for a match. Because of the fact that traditional gender roles in China are still a thing, men are expected to be the breadwinner of the family.

They may come across as materialistic, but a man's job and his other achievements, to a certain degree, will hold bearing on their attraction to men. By no means are we implying that Chinese women only date millionaires or top execs, just that they find men who are self-sufficient and ambitious a lot more appealing than those who only settle for crumbs.


You might be seeing your in-laws a lot more than you'd like

Chinese parents are probably what you can describe as always interested and active parents. Even after their children's adolescence, they still expect to be involved with family affairs as much as they can.

Apart from that, Chinese families also maintain close ties with each other. Their strong family orientation means that, in most cases, Chinese women will not act on a certain decision until after they've gotten their parents' blessing. But the good thing about it is that they often have a strong value system and high ethical standards.


Regardless of where and how you intend to meet single Chinese girls, whether by joining our singles' tour or by communicating through dating sites, at least now you already know what to expect from their dating culture. All that's left for you to do now is to put your best foot forward, be a gentleman, and with our advice in mind, ace your first date. Good luck!

Newest, beautiful, single women now added for week of Wednesday, 1 February, 2023 - Tuesday, 7 February, 2023
You have to meet the women to marry them! What other international dating site offers you numerous opportunities to do that?