Newest, beautiful, single women now added for week of Wednesday, 22 November, 2023 - Tuesday, 28 November, 2023
Your opportunities here are truly worldwide. Explore our site deeply to see how you can realize that!
Chinese Dating Culture | Things to Remember When Dating a Chinese Girl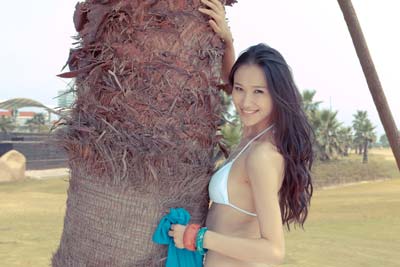 Despite it's rapid and expansive modernization, China remains a highly traditional country. In the midst of a constantly changing society and highly dynamic economy, Chinese people continue to pay homage to their centuries-old culture and traditions.
Not much has really changed in the way Chinese people live - maybe just a little bit more glamorous and comfortable but their values and customs remain the same. And maybe that's a good thing. There's a sense of chivalry, formality, and even excitement in adhering to someone's traditional approach, most especially when dating. This is exactly why foreign dating is such an exciting proposition.
China is the most populous nation in the whole world. There are more than 1 billion people in China, and over 48 percent of them are women. There are an incredible amount of Chinese women, all with varying personalities, looks, some have the traditional Chinese beauty, some have a little bit of western affiliation. Nevertheless, if you want to date one of them, you have to familiarize yourself with the dating culture in China.
Women will rarely take the lead

Most women in China will allow the man to take the lead in everything. On dates, expect to set the location, the day and time, so on and so forth. The gender roles in China have pretty much remained conservative, so expect to take the lead in many things in the relationship. Or at least, early on in the relationship. Once she feels comfortable enough with you, she may feel free enough to act on her own accord.


Compliments are appreciated.

When a Chinese girl receives a compliment, 99 percent of the time, they will appreciate the gesture. The concept of beauty in China is very particular and many of them strive to be as beautiful as they can be. So once they receive a compliment from someone, they take it not only as an appreciation of what they look like but also recognition of their efforts to look great.


Things can move very fast

A lot of people in China feel pressured if they remain single for too long, especially if they're getting older. When reaching a certain age, a lot of women will date with the idea of marriage in mind immediately. All it takes is finding a suitable partner and marriage can be placed on the table pretty quickly. So if you are dating to marry, dating in China should be the right decision for you.


Family orientation

When dating a Chinese woman, expect her family to be a part of the picture anytime soon. You can also take this as a sign of her marital intent. If a woman introduces you to her family, it means she sees you as an ideal husband. Her family will always be there for her, and they will always be on her mind. Remember, the people of China are very traditional and being family-oriented is one of their most upheld traditional values.


Relationships are valued immensely

When in a relationship with a Chinese woman, a true relationship, she will value this relationship immensely. Make it foster and grow into something more. Relationships are taken seriously in China. In fact, the idea of casual relationships in the country is almost non-existent. Words are not taken lightly either. The words "I love you" are rarely spoken, but once it is, it is said with the most genuine intentions. So if a Chinese woman loves you and you love her back, it won't take too long for that relationship to turn into a lifetime marriage.

If you want to date someone with the intention of getting married, dating a Chinese woman is the right choice for you. These women value relationships and if you treat them well, you are in for a marriage of unfaltering loyalty. Meet these women here, women from Shenzhen China, and your journey towards a lifetime partnership will officially begin.

Newest, beautiful, single women now added for week of Wednesday, 22 November, 2023 - Tuesday, 28 November, 2023
You have to meet the women to marry them! What other international dating site offers you numerous opportunities to do that?