Newest, beautiful, single women now added for week of Wednesday, 22 March, 2023 - Tuesday, 28 March, 2023
Your opportunities here are truly worldwide. Explore our site deeply to see how you can realize that!
Important Wedding Traditions for Chinese Women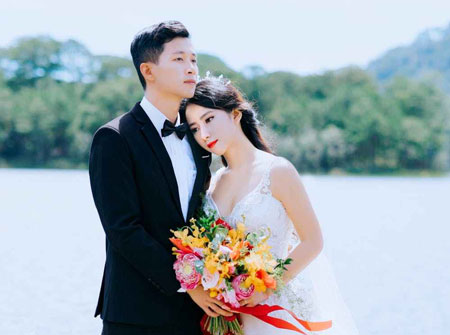 China's wedding culture is among the oldest and most meaningful wedding traditions around the world. They do have some wedding practices that are fascinating and uniquely their own. If you are about to marry a Chinese girl, perhaps you should consider performing the ceremony in the traditional Chinese way. Before you experience it firsthand, have a glimpse on some of the interesting Chinese wedding traditions with this guide.
The Lucky Date
Setting the date of the wedding is a big deal for Chinese people. To pick an auspicious date for the wedding, a fortune teller comes in to help by analyzing the dates and time the bride and groom were born. Chinese people believe that if you hold the wedding on an auspicious date, your married life will be blissful and harmonious. Ultimately, you can pick any date except for the Ghost Festival, which is their equivalent of All Souls Day or Day of the Dead. Having a wedding on this day is considered bad luck.
Red
In Chinese culture, red is the color of love, luck, and boldness. This color holds significance on wedding rites. It is manifested in the bride's red wedding dress called qipao and a red veil covering her face. In contemporary weddings, the bride might opt to wear a white Western-style gown. However, this is considered an unlucky color because the Chinese associate it with death.
Typical Chinese wedding invitations are also red. They are placed in a red envelope and usually has gold print. It also usually includes a calendar that marks the date of the wedding banquet. For a very traditional Chinese wedding, the bride is transported all the way to the ceremony with a red bridal sedan while her mother holds a red umbrella above her head, which symbolizes fertility.
The Banquet
A Chinese wedding banquet is usually lavish and expensive. Savory Chinese cuisine is something that Chinese women take great pride in and is one of the great characteristics of culture. Many dishes are considered symbolic in Chinese culture, like the whole fish for abundance, and sweet lotus seeds for dessert signifies fertility. There are usually six courses served in wedding banquets (before that there was a time that multiple banquets were prepared). The parents of the bride and groom host banquets separately, but the main one was given by the groom's side on the wedding day.
Wedding Gifts
Months before the wedding, the groom brings some gifts to the bride's home. This is in line with the Chinese betrothal ceremony. It is also during this ceremony that Pin Jin is given. It is a practice in which the groom and his family offer the bride's family some amount of money as a symbol of respect. It also serves as the groom's formal proposal to the bride's parents.
Upon receiving the presents, the bride's parents formally accept the proposal and entrust the welfare of their daughter to the groom. The dowry system is also practiced in China. The bride's parents bestow money (or anything of value) to the bride to support her as she starts her new life as a married woman.
Matchmaking process
Before there was Tinder, the ancient Chinese used to rely on the matchmaking process to find a partner. That's because back then families wanted to make good and strong connections. Today, however, there are still matchmakers but more Chinese women are opting for love instead of status.
Some of these traditions may have phased out, but there's no denying their significance in Chinese culture. If you truly want to celebrate her heritage, you can incorporate some of these practices into your own wedding.

Newest, beautiful, single women now added for week of Wednesday, 22 March, 2023 - Tuesday, 28 March, 2023
You have to meet the women to marry them! What other international dating site offers you numerous opportunities to do that?