Newest, beautiful, single women now added for week of Wednesday, 22 March, 2023 - Tuesday, 28 March, 2023
Your opportunities here are truly worldwide. Explore our site deeply to see how you can realize that!
How to Find Love | 4 Cool Skills to Bring to Your Relationship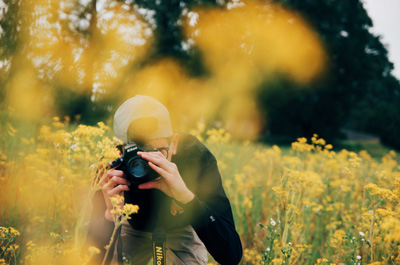 The secret to finding love is not as much of a mystery as it was taught in movies or in romance novels. A survey of people in longstanding relationships and experts in the field reveals that successful love depends on various factors, including communication, trust, and mutual growth, to name a few.
Say you have those variables nailed down — there's respect and honesty between you and your partner — yet you feel that there could be more to make everything fun and interesting.
How about impressing your girl with these cool tricks you can master to add to your growing repertoire of romantic talents? Not only are they useful, but they can also be a great source of fun times for you and your love. You can even incorporate these ideas to ensure the best dates you can ever take your girl to.
Learn photography
Make your date night even more memorable by capturing moments with your phone - that is if DSLRs or professional cameras are too technical for you. With the current shooting abilities of most smartphones, you can use them even at low light and even utilize functions such as bokeh and exposure adjustments.

Surprise her: Create an album of her candid shots and give it to her as a present for any occasion. Go traditional with a printed copy or go unique by creating an Instagram page dedicated to her.


Write love poems
Express your love in new ways — just add rhythm and rhyme in your honest words and you are well on your way to starting a collection of love poems for your special lady. There are no strict rules to poetry writing, and you can even come up with a style that you feel reflects your thoughts to the fullest.

Surprise her: Make a trail of short poems for her to follow and end it with an event to celebrate with her. Go big by opting to publish your love pieces into a book that will immortalize your relationship or even try performing one special piece in front of a crowd on any of your local poetry nights.


Play an instrument
Online or through face-to-face classes, there are many easy ways you can take to master an instrument of your liking. You can even transform your poems into song lyrics for a more personal touch in your dedication.

Surprise her: Complete the experience by singing for her — don't worry, it's the effort and sincerity that counts the most not the quality of your voice. But of course, if you're pitch-perfect, that's an added bonus. Make it grand by playing for her on a date night or by making a fun video you can share with friends and family.


Cultivate your green thumb
It is said that one basic measure if someone can handle kids in the future is if they can keep a plant from dying. And with most serious relationships, the end goal is to build a family of their own, and if you can show your partner that you are good with greens, the future is already bright for you. This skill also goes without saying that you can have a fresh harvest at your easy access.
Surprise her: Instead of offering her a bouquet that you still have to rush to the store to get, plant a mini garden of her favorites. This way, all blooms get to live even longer.
Utilize these new, cool and useful tricks to not only grow yourself but your relationship as well. We assure you it will make your love entertaining.
Ready to try more dating tips and techniques? Want to find love after 40? All possible here at Shenzhen Women.
Allow us to solve your love issues easy and fast! Sign up here and let us help you find love that's right for you.

Newest, beautiful, single women now added for week of Wednesday, 22 March, 2023 - Tuesday, 28 March, 2023
You have to meet the women to marry them! What other international dating site offers you numerous opportunities to do that?