Newest, beautiful, single women now added for week of Wednesday, 27 September, 2023 - Tuesday, 3 October, 2023
Your opportunities here are truly worldwide. Explore our site deeply to see how you can realize that!
Shenzhen Date Ideas: Romantic Spots to Date a Chinese Girl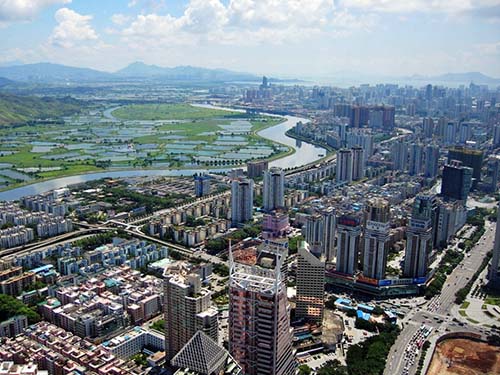 More popularly known as the Silicon Valley of Hardware, Shenzhen is a city where the focus of Chinese technological advancements lies. It is basically the place where people flock with curious eyes to see the latest software, gadgets, hardware, electronic goods, and more. But it's not only the reason why Shenzhen continues to attract tourists from different parts of the globe. The city boasts of a different kind of tourism draw - its women.
Women of Shenzhen possess distinct qualities that endear them to men across all races and nationalities. These eligible bachelors are somehow compelled to pay the city a visit in search of true love.
If you are among the well-meaning gentlemen who would like to take their chance at finding a life mate in Shenzhen, then you have got to up your dating game. As such it is important that you know the most romantic spots in the city where you can take beautiful Chinese women out on a date to.
So here are 4 highly-recommended dating spots in Shenzhen that you must take note of:
Shekou

Shekou is located on the Southern tip of Nanshan district. It is a relatively isolated area which makes it perfect for a more intimate dating experience.

The coastal view from the Peninsula Phase 1 at night is incomparable. There's also a lighthouse in the seaside which illuminates the sea during the darkness of the night.

You can take a romantic walk by the beach under the moonlit sky with the sound of the waves crashing in the shore breaking the silence in between the intervals of your conversation. It is indeed perfect for an intimate night with a Chinese girl.

Yantian District

Yantian is basically one of the nine districts that make up the beautiful city of Shenzhen. The East Overseas Chinese Town (OCT) serves as Yantian's main entertainment attraction. However, the most recommended place within the area is the Tea Stream Resort Valley or commonly known as Tea Garden.

The Tea Garden has a touch of European ambiance that will absolutely make you feel like you are in Europe. The variety of activities that can be had in the park will certainly make your date with Chinese women entertaining and unforgettable.

Nanshan District

Nanshan district is situated in the southwest part of Shenzhen. Nanshan offers both local and foreign tourists a great variety of things to see and do. One of the most famous tourist attractions in this area is the Windows of the World. Miniature versions of the most famous landmarks around the world like the Eiffel Tower, The Pyramids of Egypt, and a lot more are exhibited in the theme park.

If you and your Chinese girl are adrenaline junkies and find romantic walks dull and boring, Happy Valley could just be the place for you in Nanshan. It is a theme park which offers a number of breathtaking and exciting rides that'll surely quench your thirst for adventure.

Futian District

Despite the fact that Futian is a residential district, it still has several scenic attractions to boast about. It is also where the government and Municipal Committee, as well as the Central Business District of Shenzhen, are located.

The most famous attraction in Futian is Litchi Park. This is the perfect place to take Chinese girls to because of its picturesque botanical garden. The wide array of different types of plants in the garden makes for a perfect place to take romantic walks in. But this park is most famous for its dark-red Litchi fruit which you also shouldn't miss trying.
Traveling and dating in a whole new country can be exciting and frustrating at the same time. It can be frustrating in the sense that you may run out of ideas as to where to meet Chinese girls and where to date them. Not to mention the variation of culture between you and the woman you will be dating. That's why it's always best to have a piece of knowledge about China's culture and traditions, especially its dating culture. You might need that if your goal is to find your match in the borders of China.

Newest, beautiful, single women now added for week of Wednesday, 27 September, 2023 - Tuesday, 3 October, 2023
You have to meet the women to marry them! What other international dating site offers you numerous opportunities to do that?