Newest, beautiful, single women now added for week of Wednesday, 25 January, 2023 - Tuesday, 31 January, 2023
Your opportunities here are truly worldwide. Explore our site deeply to see how you can realize that!
Dating Advice | Common Dating Fears And How to Overcome Them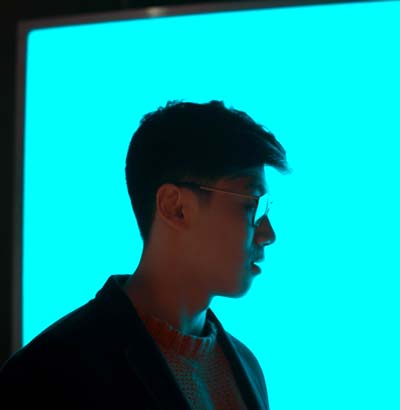 Love can be one of the most satisfying and beautiful experiences in the world. However, as in all great things, the road to achieving it is paved with challenges that can be downright scary. To feel apprehensive about love and all its required stages is natural and is even expected.
So there is no judgement if you are feeling fearful about the idea of dating. But it is also important to note that, as common as these dating fears are, are the possible ways to overcome them.
In this special dating advice for men, we list down the usual things that stop them from achieving love and how they can break free from the shackles of your anxiety and trepidations.
Dating Fear #1: Awkwardness. For most, meeting new people is step one of venturing into dating, and that, in itself, is already an issue. You are unsure of what to feel, do or say when you meet her. Maybe you'll just embarrass yourself, your mind convinces you. Or maybe your friends will mock you with one thing or another.

You can fight this crippling thinking by simply practicing mindful breathing. Take deep, controlled breaths, gather your thoughts and wait until your heart slows down from racing. When you are more relaxed, you can now have a calm conversation. Don't forget to be yourself all the time — she will appreciate it.


Dating Fear #2: Rejection. When you've experienced rejection — with it's bitter taste and pain — it is natural to develop an aversion to things that may bring you the same result, including the gamble of dating. This fear prevents you from approaching anyone, from being in the spotlight as she tries to get to know you, and, ultimately, from waiting for the result of your date. So why bother in the first place, right?

Wrong. Learn to accept that the fear of rejection is normal and that there is a way to overcome it by reinforcing your self-esteem. If you know how to hold yourself against stressors, then no matter what answer you get at the end of a date, you know that it isn't the end to your search for love and companionship.


Dating Fear #3: Commitment. There are a number of men who wouldn't dare to go out on dates for the fear of where these would lead. Some are unsure if they are ready to commit to someone else, while some have an issue with intimacy. Very understandable concerns, however, you must also realize that serious, healthy romantic relationships always require dedication and a balanced give and take.

Love is an investment, where you must make decisions for yourself, for your partner and for the good of the relationship as a whole. To beat the fear, open up to her and share the things that are bothering you. If you don't ever try, then the result will always be the same — you'll end up alone.


Dating Fear #4: Waiting for "The One." The best dating advice we know is actually the most obvious one: You'll never know something until you try it. Some people would hold on to the idea of waiting around for their soulmate, the destined, perfect love for them. This belief leads you to critique each and every possible date as not being up to par with your expectations, or you just opt out of dating in general. We say, this is actually putting you at a disadvantage since the fear of "not waiting for her" is robbing you of a world of possibilities.

Consider this: How would your soulmate connect with you if you don't make yourself available?
How one can find love has always been a question raised by many — without knowing that the easy answer to this is through trying out the dating scene. Yes, there are uncertainties, but you must remember that the gains are always greater than your fears. And fears are something you can meet head-on.
If you're ready, simply sign up here and we can help you to meet women and begin your happy journey to love. Visit our site as well for more dating advice and relationship tips.

Newest, beautiful, single women now added for week of Wednesday, 25 January, 2023 - Tuesday, 31 January, 2023
You have to meet the women to marry them! What other international dating site offers you numerous opportunities to do that?