Newest, beautiful, single women now added for week of Wednesday, 1 February, 2023 - Tuesday, 7 February, 2023
Your opportunities here are truly worldwide. Explore our site deeply to see how you can realize that!
Your First Date with Chinese Women : NEVER DO THIS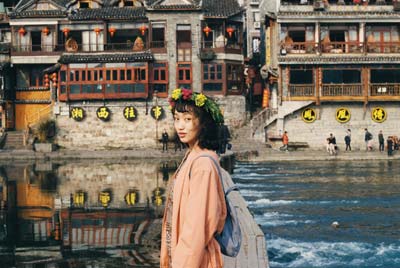 There is a lot about Chinese culture that dates back to when men used to have a dominating nature. As the years went by, women have created a movement to switch up the gender roles in Chinese families.
In creating equality, Chinese women now have more options and have become independent in order to survive in their thriving country.
Shenzhen is now named as the first Special Economic Zone in China, and one of the reasons for that is additional people resulting in an additional workforce. The preference of having women work as hard as men provides a lot of benefits for both, and no arguments can be drawn from this.
As such, you're probably thinking that courting a Chinese girl must be tough. Well, dear reader, times may have changed for these women, but there are some things that have stayed the same, like their longing to love and to be loved, the tradition to raise children responsibly, and their strong beliefs in their history and heritage.
So how do you get a higher chance of winning over a Chinese woman? Take note of the things you need to consider, as well as the things you should avoid doing, especially on your first date with Chinese women.
Showing up late.

When dating a Chinese girl, it's important to learn about their culture. China is known as the factory of the world, and that means they are one of the busiest countries in the world. This signifies the unique traits and qualities of Chinese people to be productive, like waking up early and always being on time.

The dating culture observed by women is very different from the norms that you're used to. They treat dating as a business, given that their tradition is to make themselves a perfect wife, and they will assess you in terms of what you can offer. Only then will they want to seal the deal if they like what they see.

Men who want to experience dating in China must bring their A-game so that they don't end up being a disappointment on their first few dates.




Being rude to other people.

Human equality strikes as a big deal when it comes to the Chinese dating culture. Part of their assessment is to see how you behave around other people. Just having a good attitude around them is not enough because they don't know when or how your other traits may be directed towards them.

They tend to be cautious about a man's personality, and they see to it that they prepare themselves for the worst case scenario.




Awkward silence.

The best quality to have when dating a Chinese woman is showing your interest towards her, and asking questions is one way to do that. You need to show that you are eager to learn more about her, and if possible, to get involved in her life.

These ladies find men who are willing to be part of their lives very attractive.




Trying too hard to impress.

You must only do what you can for the day. Never push yourself to do a one week schedule for your first date. Be yourself and organize the plans you've come up with for the day, and that's it. Also, one of the best ways to impress Chinese women is to learn Chinese.

No one expects you to be an expert overnight. Just start with simple words and phrases. The point of this is to show your lady that you've done your research, and it can also serve as a good conversation starter.




Checking your phone too often.

You don't want your woman to think that there is something more important than her, especially on your first date, right? You must set your priorities before setting up a date. You can't just multitask on the spot and expect good chemistry to happen.




Getting physical too quickly.

Chinese women are very conservative. Getting too assertive may not leave a good impression on them, so be careful with how you act and behave. Some things may not be that big of a deal for you, but they might be discomforting to these ladies.




Giving lectures about your personal beliefs.

As mentioned earlier, Chinese women have strong beliefs. It's not ideal to dwell on their culture and traditions wherein you would give personal definitions and insights. You might end up offending them in some way, so you must be able to compromise and meet them halfway to avoid conflicts of interests and opinions.

It's best to agree to disagree on these types of matters.

Curiosity is a good thing, seeking answers is better, but keeping personal lectures to yourself is best, so never force your opinions on others.




Being too nosy about money.

If you want to know the woman you're on a date with, never ask about her financial situation. One unspoken rule of international dating is being able to give someone the benefit of the doubt.

The point of a singles vacation tour is to find someone you can call your own and seek true love. You may not leave the best impressions, but what's important is that you are not marrying someone for financial stability. If you are, then perhaps meeting genuine Chinese women for love is not for you.
Stereotypical Insights
There are a lot of things to consider when it comes to different races and ethnicities, but one thing you should always keep in mind is to never believe certain stereotypes about foreign women, especially the ones you're trying to date.
For starters, Chinese women make great homemakers and loving wives. As their culture continues to evolve and adapt to the modern world, a revolution was formed where women now have equal rights and qualities with men. So never take them for granted, and never think that it is still a patriarchal society where men rule and that they are more dominant than women.
By keeping these facts and tips in mind, your first date with Chinese women should run smoothly.

Newest, beautiful, single women now added for week of Wednesday, 1 February, 2023 - Tuesday, 7 February, 2023
You have to meet the women to marry them! What other international dating site offers you numerous opportunities to do that?