Newest, beautiful, single women now added for week of Wednesday, 25 January, 2023 - Tuesday, 31 January, 2023
Your opportunities here are truly worldwide. Explore our site deeply to see how you can realize that!
Love Knows No Bounds | Creative Long Distance Relationship Date Ideas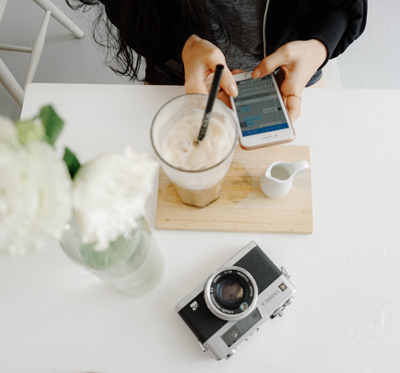 A long-distance relationship will naturally require more effort and face even more challenges compared to conventional relationships. Obviously, direct touches are few and far between so a couple has to make up for the intimate moments through other ways, such as sending each other gifts or coming up with innovative date ideas.
Then there's you — you who have wracked your brain for any other sweet surprise you can dedicate to your long-distance partner. Regular calls and chats not giving them the giddy feeling anymore? Want to introduce a new date night tradition to your love life?
Fret not, on this list we are showing you creative date ideas to effectively send your love to your partner. Furthermore, this will help dispel your worries on why long distance relationships don't work.
If you are looking for things to do on your date, why not plan for the next time you are together? Plan a vacation. You can even visit her place and make it a unique trip. Will you just chill at home, or will you see scenic places?

Talking about all the fun, good times and romance you're going to have the next time you are together will help keep the buzz in the relationship and give you something to look forward to.


Go classic with a long distance relationship twist: see a movie together online. The distance may have become a factor in your relationship but that does not have to put a hold on the things you can try. Today, there are already websites that allow simultaneous streaming. Or, when that option isn't preferred, you can always sync your time and start a movie to which you both have access, such as Netflix. FaceTime and Skype can also be your friends anytime you want that sweeter face-to-face experience.


For people in long distance relationships, advances in tech are heaven-sent. Set up your laptop on the kitchen counter and, bam! you and your partner can cook together like you are physically there beside each other.

Make a fancy meal and complete it with a date-like ambiance. Remember to keep the conversation light, fun and sweet. Reach out — little things like that go a long way in showing them your love.


Get competitive and play online games. There are a number of exciting games to try online, or you can go simple fun with puzzles and brain teasers.

Make sure to record your scores, and assign prizes for the winner and creative punishments for the loser. Maybe you can even distract them during the game by calling them cute pet names or randomly leaving sweet messages.


Let the endorphins run rampant as you exercise together. In this way, you do not only care for the status of the relationship but also for each other's health.

Whether you are doing sets or out on a run, have the Bluetooth ready and track each other's progress. Nothing says being a perfect fit for each other than actually being fit together.
It can still be all about fun, love, and good memories together even if you are physically away from each other. Through these easy activities, you can rest assured that your love is sent and received the right way.
If you are still looking for unique date ideas or even looking to find love that's meant just for you, we can help you here! Just sign up and let your love journey begin.

Newest, beautiful, single women now added for week of Wednesday, 25 January, 2023 - Tuesday, 31 January, 2023
You have to meet the women to marry them! What other international dating site offers you numerous opportunities to do that?