Newest, beautiful, single women now added for week of Wednesday, 25 January, 2023 - Tuesday, 31 January, 2023
Your opportunities here are truly worldwide. Explore our site deeply to see how you can realize that!
Reality of Dating Chinese Women: Sheng Nu Explained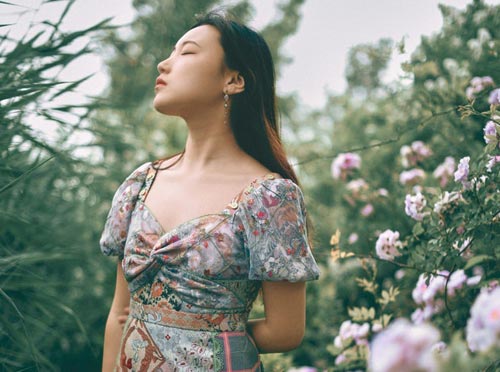 China's stigma of unmarried women is an ever-increasing societal problem that presents an opportunity for foreign men looking to date Chinese women. In China, the term "Sheng Nu," translated as "left-over women," is used to describe unmarried women over the age of 26-28 years old.
Despite there being over 40 million more men than women in China, it is becoming increasingly difficult for women to settle down. In Chinese society, this is a fairly big deal.
Deeply rooted in a millennia of proud culture and tradition, the Chinese family is unlike its Western counterpart in concept. In the West, the basic unit of society is the nuclear family, which is how family is defined. In China, however, family is seen on a broader scale and extends to the relatives.
Among the many traditional Chinese family values is the necessity of everyone having a role to play. Traditionally patriarchal, men are given preferential leadership roles in the family while childbearing and housekeeping are primarily the women's role.
The mainstream Chinese lifestyle for women is simple: get married and have kids. This being their traditional role, women face heavy pressure from family members and society in general.
China's Left-Over Women
There are several reasons why more and more Chinese women aren't getting married, and a lot of it is by choice. Some women simply don't want to lower their standards and get married just for the sake of it.
If they cannot find the right one for them, they would rather stay single instead of getting into a miserable marriage.
Another reason a lot of Chinese people fail to find a partner is that expectations are too high. Nowadays, there is so much pressure to succeed, but women in the country are up to the challenge. More and more of them are taking high corporate positions, succeeding in business and getting PhD's.
Accomplishing something like getting a PhD takes years, extending the time a woman stays single.
With so much time and effort being put into their careers, Chinese women simply have no time for dating and settling down. Those who do want to get married are instead having a difficult time finding a partner. Despite China having so many more men than women, the men don't want to marry someone who is higher on the social and economic ladder than they are. Simply put, men don't want and are intimidated by women who pursue PhD's or earn more than they do.
Unfortunately for the women, sacrificing marriage for a career puts them under the left-over category, also known as Sheng Nu. There is no such label or stigma for men, leading many to believe that women by large are treated differently in Chinese society.
Marriage Markets
Because of the extreme focus on marriage, many Chinese families resort to advertising their single children on the marriage market. Taking place in areas with high foot traffic, like the People's Park in Shanghai, the goal of the marriage market is for parents to find a suitable partner for their child. The compulsion for tradition leads many parents to advertise their children without their consent.
A typical way to advertise on the marriage market is to leave out a poster or information sheet that indicates the single person's age, height, appearance, work, income, and even their properties and belongings. This has left many with the opinion that this kind of practice promotes a culture of pure materialism. Instead of factoring in love, personality, and compatibility, parents look towards material wealth as criteria for partnership.
As further proof of the Sheng Nu phenomenon, it is mostly women who are put on advertisement in these marriage markets. If you are a single woman looking for a prospective partner, you won't have much luck looking for one in a marriage market. Being single in China isn't an issue men have to deal with as a whole. In fact, there isn't any label for "left-over men."
An Opportunity for Foreign Men
The Sheng Nu social stigma has created a marriage gap in China and foreign men are taking the opportunity to find love. Dating in the West has its complications as well, and Western men are beginning to realize that the qualities they look for in a woman can be found in places like Eastern Europe, Latin America, and Asia.
The reality in China is that the older the women get, the more eager they become to marry. This is why many Chinese women turn to dating online, with foreigners being a particular interest. Foreign men don't mind a woman's age or how much she is earning. What matters to them is her personality and ability to love them back.
Foreigners are simply more open about their dating options than Chinese men. They aren't encumbered by traditional views. They don't care if a woman is in her 30's, her 40's, or more. In the end, what they want is a partner who will be there to love and care for them.
On Dating Chinese Women
Chinese women have a lot to offer in the romance department. They are as feminine as they come, and their deep family orientation makes them ideal carers in the home. They are also driven to excellence early in the household. As a result, many foreign men have expressed their desire to marry a Chinese woman.
If you do choose to date one, you have to be aware of the societal pressures these women face from their family. In fact, many young Chinese do not want to go back to China and face the pressure of high expectations.
Understand that if you do get a Chinese girlfriend and she becomes attached to you, marriage is most certainly in her mind. Take your relationship with her seriously. Try having a heart-to-heart conversation with her and feel her intentions out.
The stigma of Sheng Nu may get worse before it gets better. Becoming of rapid globalization, the newer Chinese generation are adapting a more liberal and Western approach to dating. By that time, hopefully, unmarried women won't have to be frowned upon anymore.

Newest, beautiful, single women now added for week of Wednesday, 25 January, 2023 - Tuesday, 31 January, 2023
You have to meet the women to marry them! What other international dating site offers you numerous opportunities to do that?