Newest, beautiful, single women now added for week of Wednesday, 25 January, 2023 - Tuesday, 31 January, 2023
Your opportunities here are truly worldwide. Explore our site deeply to see how you can realize that!
Most Romantic Places in China: Planning Trips with Chinese Women
When you're planning a romantic holiday with your Chinese girl, it's a must to do your research. You cannot just take her away on an unplanned holiday to her country of origin. Although the idea sounds romantic, it simply isn't realistic.
Before you even plan the logistics, you must first decide on the destinations of your journey. Read on for suggestions on the most romantic places in China that you can visit with your Asian lady.
Romantic Destinations of China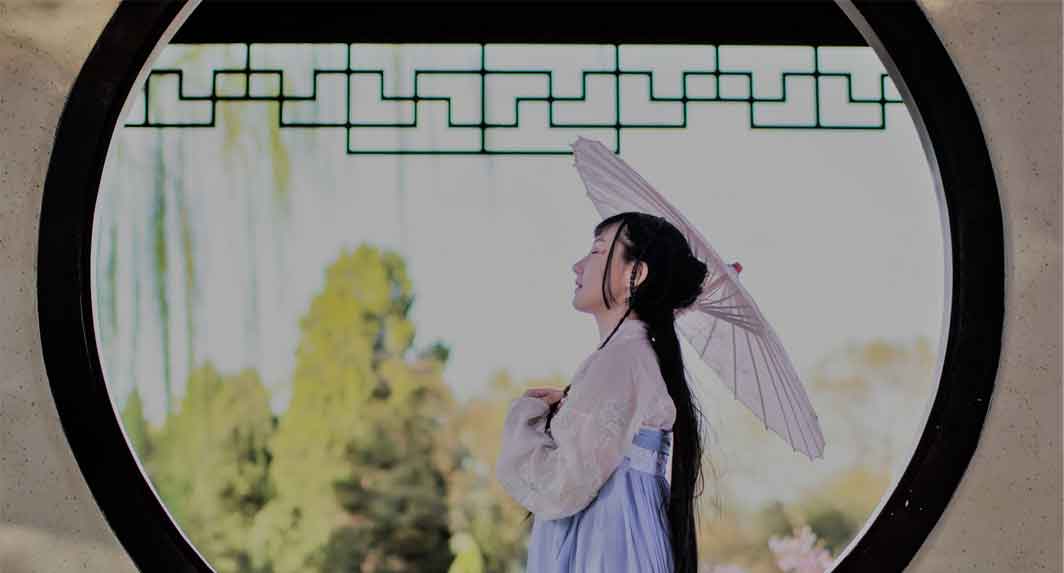 China, dubbed the "Sleeping Giant" by Napoleon Bonaparte, is a land of fascinating diversity. While it is known for its thriving, fast-paced cities like Shanghai, Hong Kong, and Beijing, it also boasts magnificent landscapes and green, verdant landforms, such as hills, mountains, fields, valleys, and rivers, which are mostly found in the country's western and southern regions.
All these indicate that you will always find a romantic destination, no matter where you might be in China.
On one of your China tours, there are many interesting places you can take your girl to, and here are a few of them:
The Hutongs of Beijing
Take a trip back in time when you visit the Hutongs, Beijing's traditional neighborhoods, to see how Chinese people lived in the past.
In these places, groups of buildings form quadrangles lined with alleyways. This place might not appear to be particularly romantic at first, but give it a chance. It might become one of your China highlights, especially when you hire a rickshaw to take you and your girl for a ride through the winding alleyways.
Visit a local family and learn how to make Chinese dumplings from them. To your Chinese girl, nothing could be more romantic than you putting in effort to learn about her culture and building beautiful memories with her.
The Yulong River in Yangshuo, Guilin
If you're in the mood to see how people live in the countryside, go to Yangshuo, Guilin — a place where time seems to stand still and where you can get a taste of the simple rural life.
One of the highlights of your trip to this idyllic paradise should be a cruise down the magical Yulong River on a bamboo boat — it's the perfect way to see this traditional fishing village.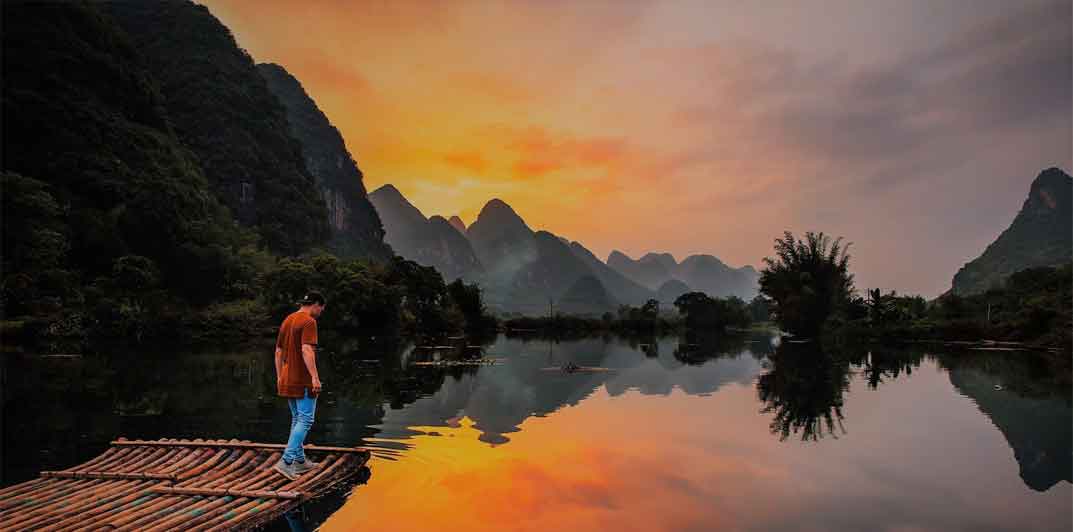 Yangshuo's downtown area is the most popular with tourists. There are establishments that rent out bikes that both locals and tourists can use to ride along the town's charming streets. It's another way to see what Yangshuo and its people are like.
You can gain a different sense of peace and tranquility just by watching the bamboo boats float down the river and the villagers go about their simple lives.
The Potala Palace in Lhasa, Tibet
This nine-story palace served as both the Dalai Lama's winter residence and the seat of the Tibetan government in the past.
It towers over the countryside at a height of 3,000 meters above sea level and has over a thousand rooms. You can't expect to see them all though as visitors are only allowed in for just one hour each.
It is said to house a huge collection of cultural relics that have to be seen to be believed. Sculptures, murals, and other artworks can be found in these rooms that all highlight the diversity of Chinese culture and history.
Just the idea of being in the world's highest palace with your special someone is romantic enough, but what's even more romantic is the experience of sharing your woman's culture with her.
The Water Towns of Suzhou, Jiangsu
When you look at the water towns of Suzhou, they might remind you of the water canals of Venice, Italy. Rivers and canals line Suzhou's streets, which are then linked together by bridges, much like how it is in Venice.
However, all similarities end there. Because while Venice boasts an aura of worldly sophistication, Suzhou possesses a more rustic and down-to-earth charm that would be hard to find in other cities similar to Venice.
During the afternoon, the flagstone-paved streets would be perfect for a romantic stroll, if you and your girl are up for it. At night, you can hire a boat to carry you down the town's canals. The sight of the lantern-lined canals and streets of Suzhou under the starlit sky is like nothing else.
The Great Wall of China in Beijing
The Great Wall of China is perhaps the most well-known of China's tourist attractions, as well as the largest, with a length of about 356 miles.
It is so well-known that some have declared it as the only man-made structure visible from space, although NASA has long since refuted this argument. Whatever the case, the Wall remains a magnificent structure that has witnessed China's growth as a country through the centuries.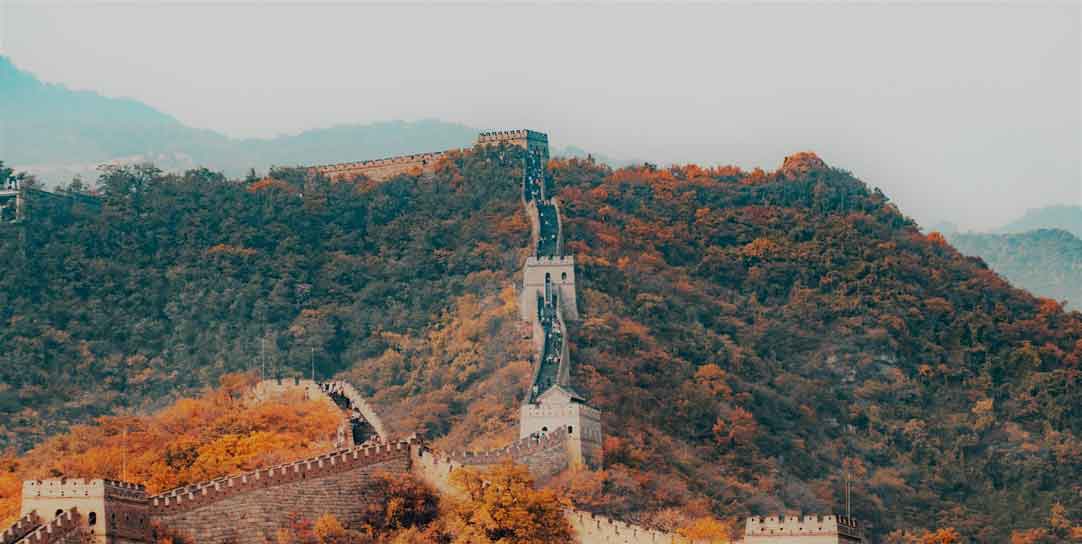 By simply having a romantic picnic on the Wall's ancient, history-rich steps, you and your girl can already make your own beautiful history together.
However, you'll have to wait until the crowds have thinned out, which will be during late afternoon. But it will be well worth the wait — the view of the Wall and its grand surroundings lit up by the glow of the golden afternoon sun is a sight you will never forget.
With such beautiful scenery, you and your girl can't help but look forward to your future together. This unforgettable date in what is perhaps the most popular symbol of ancient Chinese culture is sure to be one of the highlights of your trip.
Planning Your Romantic Holiday in China
When organizing a romantic holiday in this country, you'll need to do a lot of research. From the outset, you'll discover that there are numerous China tour packages, and you might find yourself a bit confused as to which to choose.
You'll want to go on tours that will take you to romantic locations. It doesn't matter where you are in the country as long as you have beautiful scenery to admire and romantic activities to participate in.
Many Chinese women like it when their partners make the effort and take the time to learn about their homeland's history and culture. Nothing is more romantic to them than having the man they love spend time, money, and effort planning a trip to their birthplace and ancestral homeland.
Finally, visiting romantic places in China will enhance your closeness as a couple. You'll get to learn more important characteristics about your beloved as the Chinese woman that she is.

Newest, beautiful, single women now added for week of Wednesday, 25 January, 2023 - Tuesday, 31 January, 2023
You have to meet the women to marry them! What other international dating site offers you numerous opportunities to do that?