How Much Does Our Executive Matchmaker Plan Cost?
Exceptional Results with Superior Value Compared to Other Professional Matchmakers
How much does a matchmaker cost?
Like any other service that can help you achieve a desired result, hiring a matchmaker entails seeking the knowledge and guidance of a dedicated and experienced professional whose ultimate goal is to help people find lasting love.
There's a lot that goes into the matchmaking process, which is why we encourage you to review the service and responsibilities involved. This way, you'll have a better understanding of why matchmaking is an effective method for finding the right partner.
Explore how the entire process works HERE!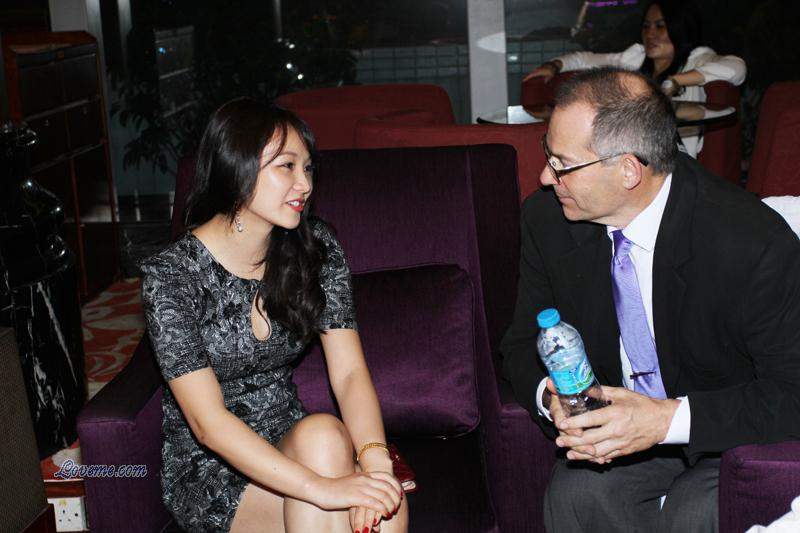 Our Matchmaker Service Costs
The fee for our Executive Matchmaker Plan is $17,500, payable as follows:

$7,500.00 initial non-refundable deposit (includes $3,000 correspondence credit). This deposit officially hires your matchmaker and starts the process when you are ready.
$5,000.00 second payment due when both the client and their lead professional matchmaker identify 20-30 possible candidates and are ready to move to the next stage of Skype/Zoom interviews and correspondence (includes up to 20 hours of matchmaker assisted Skype/Zoom video calls and additional $2,000 correspondence credit as well as translations as needed). The timing of this payment can vary depending upon the client and plan developed, however will normally be due from 30 to 60 days after the process has been formally initiated.
The final installment of $5,000.00 is due prior to departure to facilitate the personal meetings with the top 8 to 15 candidates at your destination(s).
Due to the fact that there is a substantial investment in staff and resources during the ongoing process, all deposits and fees become non-refundable at the time of payment.

The maximum specified duration of the Executive Matchmaker Program is 6 months (our average duration is normally 90 to 120 days to your travel date and final installment). After six months it may be extended for 3 months for an additional $5,000 (includes up to an additional $2,500 correspondence credits and up to 8 hours of Skype/Zoom interviews)
The Executive plan fee ($17,500.00 total basic) covers one selected region (Eastern Europe, Latin America, or Asia). The search can be expanded for an additional $5,000 per region. Every region requires us to dedicate additional support matchmakers, staff, and expenses within/for that region.
If needed a client may place the program on pause for up to 6 months at no additional cost. The client may only pause the program one time without incurring an additional $5,000.00 fee. If the client pauses the program for longer than 6 months, there is an additional $5,000 fee in order to restart the search process. Please understand, putting your search on hold for a period of time often eliminates previously identified candidates as the ladies often move on or otherwise become disinterested. This dictates that the process must often be restarted from scratch.
The client is responsible for all travel, transportation, personal assistants and/or security (if desired - normally not needed), meals, and lodging costs for himself, and (if needed) the candidates they choose to meet, or any staff-related travel expenses if needed. Prior to departure, the client will place a deposit (to be determined based upon these estimated travel/service costs) to be used towards actual costs incurred on behalf of the client.
Important Terms and Disclaimers
The client agrees to be honest and forthcoming with the Matchmaker Consultant(s) as well as the candidates involved and to treat all parties with respect and dignity.
The client agrees and understands that this is in no way a "sex tour". The candidates that will be introduced are, to the best of our knowledge, seeking a serious relationship leading to a possible marriage.
The client agrees and understands that AFA (AFA Singles Network) using its best efforts, is simply introducing the Client to candidates based on the parameters set forth by the Client. AFA makes no representations or guarantees as to the motives or character of any of the chosen candidates, or as to the validity of any information submitted by the candidates. It is possible that the Candidates who will be introduced may not match all the parameters set by the Client and may fall outside some of the parameters set by the Client. The Client may, at his option, pay to have an extensive background check completed on any candidate in whom he is interested. AFA does no such background checks on any of the candidates profiled on our service. In any case, AFA will not be held liable for any actions or events that may occur as a result of any introductions initiated by AFA.
AFA will not be liable to the Client or any third person for any damages, whether direct or indirect or punitive damages (except where prohibited). In no event will the extent of the damages exceed the amount actually paid by the client.
You agree to indemnify and hold AFA, as well as its employees, directors, and affiliates harmless from any damages, demands, or losses that may result from the use of this service.
This Agreement is entered into in Phoenix, Arizona. Any actions that occur because of this service will be deemed to have occurred in Phoenix, Arizona. If there are any disputes, they must be submitted to binding arbitration, subject to the policies and rules of the American Arbitration Association. Neither party shall be entitled to attorney fees. Any and all Arbitration must be held in Phoenix Arizona. If any provision is found to be invalid, all other provisions in this agreement will remain in effect.
Upon the client's initial deposit, a full formal agreement between the parties is to be executed between the parties fully defining our matchmaker services, terms, mutual responsibilities, and disclaimers. This can be fully discussed prior to your initial deposit. Any terms and conditions published here are subject to change at any time and the formal, written agreement between the parties shall prevail