Newest, beautiful, single women now added for week of Wednesday, 1 February, 2023 - Tuesday, 7 February, 2023
Your opportunities here are truly worldwide. Explore our site deeply to see how you can realize that!
Dating Advice | Rules To Follow On Your First Meeting Offline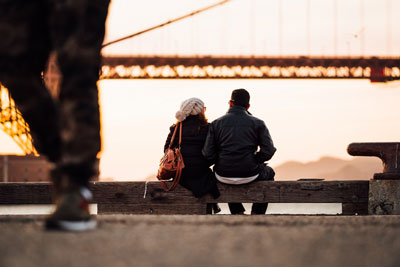 Almost everyone nowadays is familiar with dating apps and websites. You wouldn't be so shocked to know that most, if not all of your friends, are logged on right now.
Online dating is a growing trend with advantages you can't deny. The places where you can meet men and women have basically doubled, and it has made distance not an issue either.
Maybe you've met your partner there and are very excited to meet them in person for the first time (or you wouldn't be here reading this, right?). Of course, you'll expect there's nothing else to think about regarding that fated day since all is well with you both online. But this is where we stop you.
Did you know that there are first date rules to consider when meeting someone you've only known virtually? For your own safety and, of course, enjoyment, read them below.
Check your date's online profile. Not only is this a safety net for you, but this could also help you get an idea about their life. Read up on their hobbies, dislikes, work, etc., so that your questions during the actual date aren't anything superficial but more specific. It will surely win you points if you portray yourself as someone who is honestly interested in them. Their profile is basically an endless conversation topic.


Level your expectations. Dates are always exciting, especially when you are meeting for the first time. However, make sure that you aren't holding your date to an impossible standard simply because their profile or your exchanges warrant so. Don't start the day with pessimism as well; it will only suck out the fun from the whole experience. Remember the balance between being optimistic and being realistic.


Meet at a public place. Even when declarations of love have long been exchanged between you, you should always consider that this person you are meeting for the first time is effectively a stranger. Your safety is a priority, so make sure to pick a place to meet where people frequent. It's not excessive to also check in with a trusted friend or family member before and after your date.


Keeping things casual is key. It is only your first meeting, so there's no need for fancy or over-the-top romantic planning or gestures from any of you. Make it comfortable and less stressful by opting for a simple dinner with drinks, or light snacks and stroll around a park. By doing this, there won't be pressure for the possible next ones or regrets if it ever is the last.


Make sure to have fun! With all the efforts involved in reaching this date, you should make the most out of this experience. You are meeting a new person, and that is a treat in itself! Be yourself, relax and try to learn from everything. Dates are surprises like that.
First dates can be scary, but that doesn't mean that the whole experience is anything but fun and worthwhile. Keep this list in mind and your wits about you, and things will surely work out fine. Who knows? Maybe this date is the start of your happy ever after.
If you're still looking for more relationship and dating advice, or even for a safe place to meet women, simply sign up here. We're ready to guide you on your love journey!

Newest, beautiful, single women now added for week of Wednesday, 1 February, 2023 - Tuesday, 7 February, 2023
You have to meet the women to marry them! What other international dating site offers you numerous opportunities to do that?