Newest, beautiful, single women now added for week of Wednesday, 1 February, 2023 - Tuesday, 7 February, 2023
Your opportunities here are truly worldwide. Explore our site deeply to see how you can realize that!
How to Show Appreciation during Couples Appreciation Month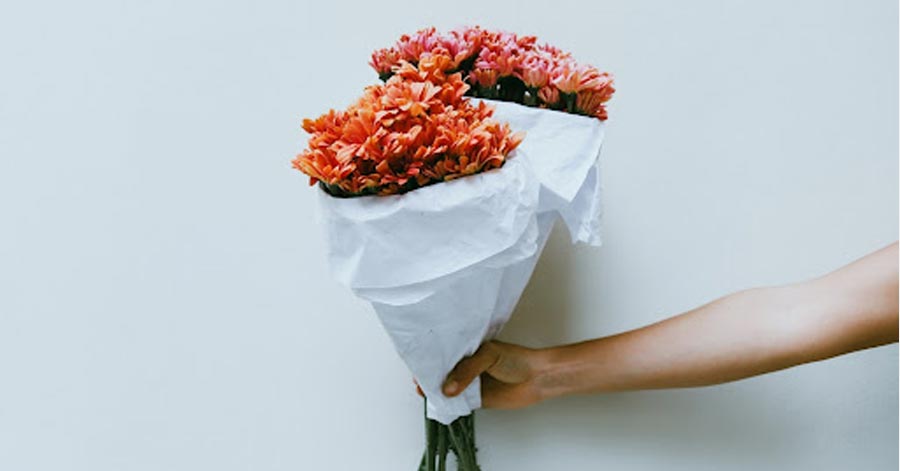 Sometimes it's the simple gestures that win a woman over.
Couples Appreciation Month starts on April 1st. It's every couples' 2nd Valentine's Day, allowing people to make up for what they missed in February. It's perfect for those who want to find ways to show appreciation in a relationship.
There's no need for anything fancy, but any gesture is well-appreciated nonetheless. Whether you're going for simple acts of affection or grand gestures, it's up to you.
If you aren't sure what to do for Couples Appreciation Month, here are some ideas you could try:
Make them breakfast.
Start the day by cooking for your partner. If you're the one who always cooks, make them something special for a change. If it's your partner who usually cooks in the house, then this gesture will be a pleasant surprise for them. Giving them a break is how to show appreciation to your partner, after all.
Surprise them with a special delivery.
If you don't live with your partner, send them a delivery early in the morning. Imagine waking up to someone sending you a gift. If your partner can't get breakfast in bed, then being greeted with a bouquet of flowers in the morning will have to do.
It's your choice whether to have it delivered by courier service or deliver it yourself. Ideally, it would be better to give it to your partner in person.
Go on a date.
Go outside and spend a day with your partner. Try something new with them. If there's something on your bucket list that you want to try, do it. You get to go on a date with them while also accomplishing something from your list.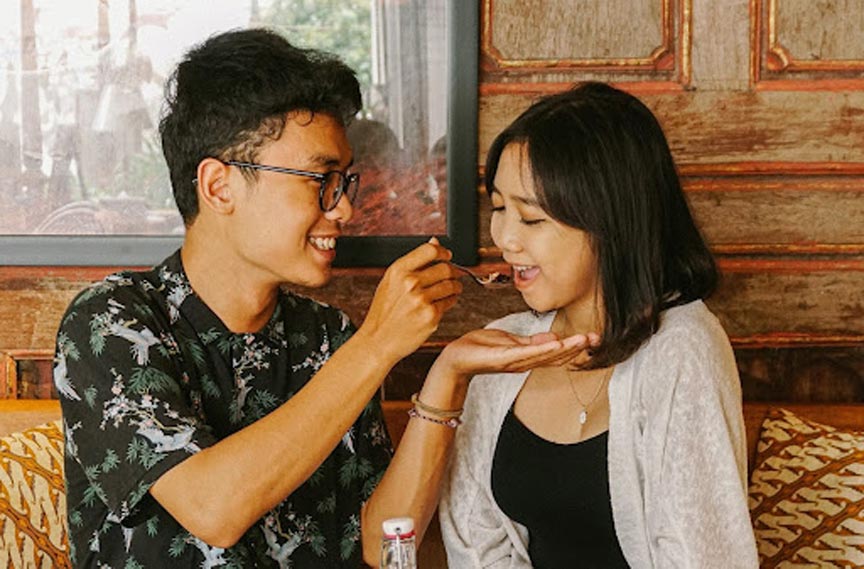 If you don't know what to do for a date, here are some suggestions:
Skinny-dipping

Fruit-picking

Go on a bike ride

Attend a festival together

Kayaking/Canoeing

Go to an amusement park

Visit a circus

Go to a musical event

Go camping

Sky-dive

Boating

Visit a museum

Fishing or hunting

Explore a cave

Horseback riding

Bird-watching

Stargazing

Ice-skating in the mall

Visit the zoo

Have a picnic

Hiking

Wine-tasting

Visit all coffeeshops and try their best sellers

Zip-lining

Play old-school games in a park

Visit an arcade and relive your childhood
Take them to a five-star restaurant.
During Couples Appreciation Month, hotels and restaurants won't be as expensive or fully booked compared to Valentine's Day. If you didn't get to go on a fancy dinner date with them during Valentine's because of various reasons, this is your chance.
Taking your partner to a candle-lit dinner will set the tone for the entire night. It's romantic. The ambiance is perfect for dates, and you get a five-star service coupled with great food.
Exercise together.
Are you the type to work out? Is your partner the same? If yes, try working out together. It's a great way of spending time together while also accomplishing a routine. This time, you get to have fun with your partner as you both try each other's routines and see if any of theirs will work with yours.
Give them an expensive gift.
Simple gestures are great but it wouldn't hurt to throw something big into the mix. If your partner has always wanted something for a while but couldn't buy it for themselves, buy it for them.
This gesture shows how much you care enough to listen to what they want and need.
Be their servant for a day.
Give them a break. Do chores for them if needed and be at their beck and call for a day. Relationships are a give and take, after all. But for this special holiday, give them a free ticket to your services as their personal butler.
It could even make for great foreplay later in the night.
Take a trip to memory lane.
Take your partner on a road trip. And not just any road trip. Take them to all the nostalgic places they greatly cherish.
From an old house that they used to visit during their childhood to the place you two first met. Let them revisit some memories as you two make new ones. You can even pack some snacks they used to eat when they were younger.
Surprise them with an all-expense spa trip.
Reward your partner with a trip to the spa. Pay for a massage that's long overdue. Get a couples massage while you're at it. Remember, this holiday includes you as well.
Unwind and focus on self-care for this trip. Aside from serotonin, spas have health benefits too. They can improve your circulation and stimulate the lymphatic system, aiding in the removal of toxins from your body, leaving you feeling both physically and mentally refreshed.
You get to sit down, talk, and get to know each other once again. It's one of the best ways to reconnect with your partner.
Tell them how much you appreciate them in specific detail.
Oftentimes, words do the trick. While the saying "Actions speak louder than words" is true, it doesn't mean talking is not needed.
Sometimes, we need to hear the words we need to hear.
If you're having trouble how to show appreciation in words, it's okay. Not everyone knows how to speak what's in their heart. Simply saying "thank you" when the situation calls for it is enough. Say small words of gratitude and appreciation until you get used to saying them all the time.
The key here is to genuinely say thankful words, mean them, and do it more often.
Re-strengthen the bond!
Couples Appreciation Month's purpose is to celebrate relationships and to reconnect. It's to make couples re-strengthen their bonds, especially if they didn't get to during Valentine's Day.
Take this as a second opportunity. Show your partner how much you appreciate them by doing something for them. Strive to be happier as a couple. As stated above, you don't need to do anything extravagant.
Simple gestures are enough. As long as you're taking the time to appreciate your partner, that's all you really need.

Newest, beautiful, single women now added for week of Wednesday, 1 February, 2023 - Tuesday, 7 February, 2023
You have to meet the women to marry them! What other international dating site offers you numerous opportunities to do that?