Newest, beautiful, single women now added for week of Wednesday, 1 February, 2023 - Tuesday, 7 February, 2023
Your opportunities here are truly worldwide. Explore our site deeply to see how you can realize that!
5 Awesome and Totally Fun Second Date Ideas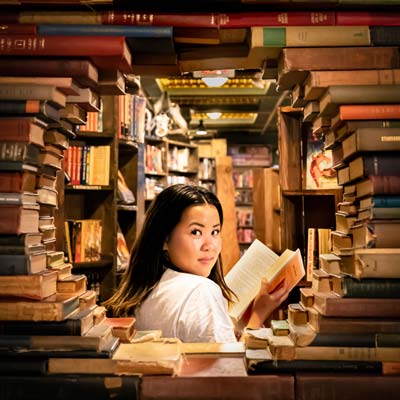 If there's one obvious dating advice for men that should be given equal or even more emphasis, it's the importance of second dates and how to ace it.
First date etiquette and how-tos are out by the numbers, but second date tips and ideas don't even come close in terms of the number of articles out there on the web. This is probably the reason why a lot of men find the second date remotely insignificant in comparison to the first one.
However, in this article, we are changing that narrative!
In this dating guide, we are listing down five of the most creative and fun second date ideas you can try with your partner.
Remember, the second date is where you can go past the shy introductions and move to "getting to know each other better" stage. Trust us, these situations will help you find love and that happily ever after you've been looking for.
Visit a bookstore. There's just this unique, romantic feel inside bookstores, and you can use that to your advantage by taking your date here.

The skimpy quarters will force you to become physically closer, while it's privacy and stillness will offer a chance to talk about things, like favorite books and authors.

Possibly turn booklovers to something else, yes?




Take her to a food market. Go classic with a twist as you dine out and move about. Going around and looking for the best dishes will give you time to chat about favorites and non-faves.

If you are a real deal foodie, that's going to be a huge advantage. If not, it will still be a fresh experience for both you and your date.

Don't forget to offer your food to her, or, if she allows it, share it straight from your plate.




Consider Bar hopping. If you want a space where you and your date can be more chill and casual, try visiting your favorite bars. Because of its familiarity, you both will be more comfortable and thus focus on the date and what you can know about each other.

The bar atmosphere will undoubtedly charm you to be closer.




Take a long walk. If the jitters are still there, it is best not to stay in a place where you'll be stuck side by side and staring at each other.

Walks will help both of you to open up without the fear of dead air. This is also one date where you can stay close, stay candid and stay low-key.




Cook at home. As the old adage says, simplicity is key. You can espouse this saying for your second date and keep things light and fun.

There's also no need for gourmet dishes if you want to focus on talking with each other. Pick a recipe that involves helping hands and coordination, and that dinner will be a resounding success.
Getting a yes to that second date doesn't mean your effort and dedication in wowing her should dwindle. It's actually all the more reason to do better and think of ways to top that killer first date.
If you want to keep building a sweet connection and a fun interaction between you two, then make sure to apply any (or some, or even all!) of these date night ideas. Because, sometimes, Netflix just doesn't cut it.
Still looking for more dating advice? No need to go any further. Simply sign up here and we'll give everything you must know about love and relationships.

Newest, beautiful, single women now added for week of Wednesday, 1 February, 2023 - Tuesday, 7 February, 2023
You have to meet the women to marry them! What other international dating site offers you numerous opportunities to do that?