Newest, beautiful, single women now added for week of Wednesday, 1 February, 2023 - Tuesday, 7 February, 2023
Your opportunities here are truly worldwide. Explore our site deeply to see how you can realize that!
Understanding Chinese Culture | How To Celebrate Chinese New Year With Her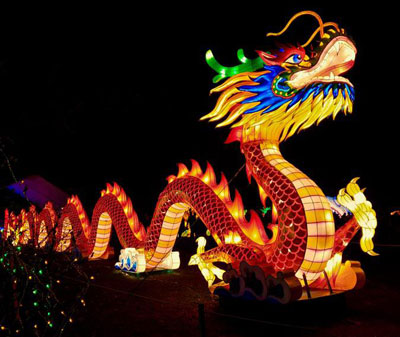 It's the start of the lunar calendar, and for some countries, also the start of spring — it's the Chinese New Year! If your usual interaction with this beautiful and meaningful holiday is simply the parades in Chinatown, then there are a lot of fun things you've been missing out on.
In this guide, take a peek into the Chinese culture and join a tour into the wonderful things you can learn about the unique new year's celebration. And if your significant other observes the holiday, these are some of the ways you can do to make her feel your respect and love!
Color up. You will know that the celebration is right around the corner when you see bright, festive colors everywhere. The scarlet decor will be hung up on almost every home and high place, and shining lights will illuminate every road you walk upon. Why? Because the color red, according to Chinese belief, is associated with good fortune and wealth.

You and your partner can follow the custom and wear brightly colored clothes to attract good luck for the rest of the year.


Watch the fireworks display. This may be the most known and sought after part of the celebration. Appreciated for its magnificence, it is also believed that the noise from the firecrackers can ward off bad spirits and bad luck.

This is surely a great date idea for couples. However, before you go out and enjoy the night, check the schedule if your area allows pyrotechnic shows.


Catch up with family and friends. It's the perfect time to go home and go back to traditions everyone loves. Disconnect from the hustle and bustle of regimented work life, and connect with the ones closest to you.

Make it a point to know more about your partner's life when you migrate back to her home, and introduce yourself as well. It's the longest Chinese holiday — you've got all the time to build rapport.


Share wealth. Everyone's excited about the red packets! The little colored envelopes usually contain money inside, and they are given to children and other close kins. The holiday is one way to share what you've received in the previous year meanwhile welcoming the graces the new one has to give.

A special treat you can do for her is to prepare a packet that's filled with more than just cash — include love notes and holiday well wishes that's just for her.


Enjoy festive treats. Is it truly a holiday if there aren't any foods to chow down? Especially when you're at home? Yeah, we thought so too. At this celebration, dumplings are but the top of the long menu ahead of you. It is undeniable that distinctive Chinese food truly reflects their majestic culture.

Make it a unique experience by learning what each meal symbolizes. Maybe you and your partner can even have a fun time in the kitchen.


Pray at the temple. The holiday isn't always for frolicking, you must remember; it is also a solemn time for many. Visit the temple and offer prayers for blessings and good luck.

There wouldn't be a shortage of crowd at the temples as well, especially since lion and dragon dances are performed here. With the ambiance around you and a special person with you, doesn't everything sound like the best date ever?
As with any other holiday, observance of the Lunar New Year varies. Just make sure to be mindful and respectful. Don't forget to have fun too! Make learning about one of the world's major cultural traditions a sweet time together.
Still looking for more dating advice? Just sign up here and we'll set you for a loving future ahead!

Newest, beautiful, single women now added for week of Wednesday, 1 February, 2023 - Tuesday, 7 February, 2023
You have to meet the women to marry them! What other international dating site offers you numerous opportunities to do that?