Newest, beautiful, single women now added for week of Wednesday, 22 March, 2023 - Tuesday, 28 March, 2023
Your opportunities here are truly worldwide. Explore our site deeply to see how you can realize that!
An Expat's Guide to Chinese New Year Traditions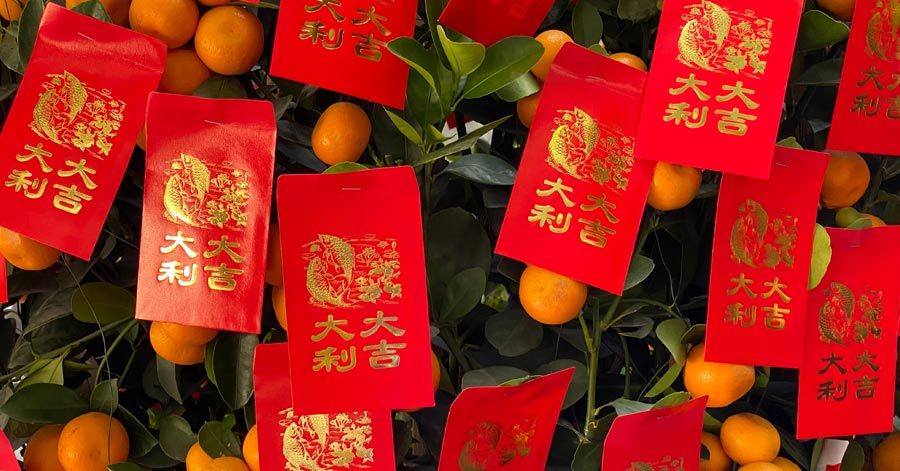 To most of us, January 1 is the time of the year where people set off fireworks and celebrate the new year. But not in China. They have a grander, and much more lively celebration on the very first day of the lunar calendar — the Chinese New Year.
The Chinese New Year goes by many names. Some would call it the Lunar New Year, while others would go by the Spring Festival. Whatever term they wish to call it, one thing is for certain: it's a New Year celebration that puts all other New Years' to shame.
Unlike the unchanging universal New Year Date, January 1, there is never a fixed yearly date for the Chinese New Year. But typically, it falls in late January or early February.
In 2022, the Chinese New Year will be on February 1. Meaning, you still have time to pack your luggage and buy plane tickets to China to surprise your Chinese girlfriend and celebrate this Chinese holiday in her home country. And if you're not sure what locals do during this holiday, here's a quick crash course.
The people of China are traditional. To woo your girlfriend and her family, brush up on her culture. From there, making a connection and finding a place for yourself in their home will be much easier.
Here are a few of the Chinese New Year Traditions you should get to know:
Cleaning up the Entire House
Older generations are highly superstitious. They firmly believe that cleaning up on the first day of the Lunar calendar will drive away your good luck and fortune. Hence, they clean up in advance. Half a month in advance, to be specific.
Cleaning the house before the new year is also said to get rid of any of the current year's accumulated misfortunes. This makes their home well prepared for new blessings to arrive.
Visiting the Temple
Temples are especially busy during the Lunar New Year. It is typically flooded with visitors wanting to light incense and pray for good fortune in the coming year. You'll find everyone hustling and bustling their way around to secure themselves with some charms and snacks.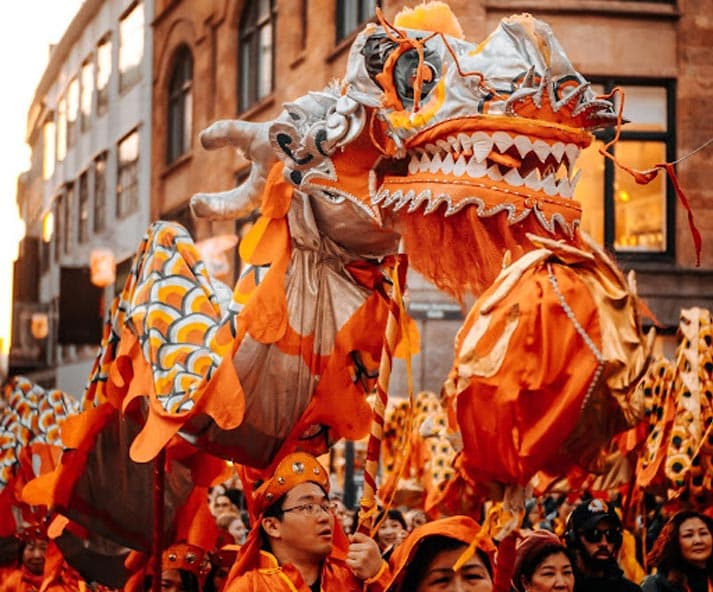 The most fun part about visiting these temples is, without a doubt, the Dragon Dance. You'll find numerous people participating in these dances, making tons of noises, and lighting up lanterns. It's one of the most common Chinese New Year activities. It is believed that loud noises and bright lights ward off evil spirits.
Giving Red Money Packets
Hongbao, or red packet, is a monetary gift given by parents and grandparents to their children on Chinese New Year. According to legend, Hongbao fends off a monster named Sui from harming children.
Nowadays, people who give money as a gift use a red packet to store it, regardless of age. It is believed that giving hongbao is a way of sharing their blessings. The color red also has significance as it is the most auspicious color for the New Year.
Lighting up Firecrackers
Firecrackers, or Baozhu in China, are widely used during the Chinese New Year more than any other occasion. It symbolizes good luck and happiness.
Early in the morning on the first day of Chinese New Year, the first thing people do in China is light up these firecrackers. It's loud, and it's bright, perfect for letting out the bad spirits and welcoming good luck in their homes.
In recent years, due to the heavy air pollution in the country, many provinces have issued restrictions and even bans on firecrackers. Because of the potential hazard that this practice brings, this Chinese New Year tradition is more commonly seen in rural areas.
Preparing Dumplings with the Family
The word dumpling in Chinese sounds similar to another Chinese saying, which in English is "'the time when the new year arrives".
The people of China would sit down at one table with their families and make these dumplings from scratch. This practice has gone on from generation to generation and has never died down ever since.
There is one other practice that some people have stopped doing – specifically, where they put coins inside the dumpling. It's believed that whoever eats the dumpling with the gold coin is blessed with goodwill, but it's not something the ever-practical Chinese would take a risk on. Lest they end up in the hospital.
Having Mandarin Oranges on the Table
Among all the foods you can have during the Chinese New Year, Mandarin orange is never missing. This fruit is most abundant during the season.
They are often gifted in pairs to family and friends, as it is their way of wishing good fortune and abundance for the new year.
Much like the dumplings, this practice stemmed from Chinese homophony. The Chinese word for gold and orange sound eerily similar to each other. Poetically speaking, giving away oranges to them is like giving away gold.
Embracing the New Year with a New You
This might be your very first time celebrating the Chinese New Year with your girlfriend, and by all means, you have the right to feel a wee nervous about it.
But no worries — you're not the only one who can't keep up with these traditions. Even some Chinese forgo some practices if it's too much of an inconvenience. This would often vary from one family to the next, so you should be very wary of any possible shortcomings.
But even if your Chinese girlfriend's family strictly adheres to tradition, that doesn't mean they'll be critical of you. They'll surely understand if someone isn't familiar with their culture and welcome you to learn more about it. As long as you are respectful, you should have no problems at all.
This holiday is about spending time with family and sharing blessings and abundance with loved ones. So forget about the troubles you have back home, light up some firecrackers, give away red money packets, eat to your heart's content, and spend all your time celebrating it with your special person.

Newest, beautiful, single women now added for week of Wednesday, 22 March, 2023 - Tuesday, 28 March, 2023
You have to meet the women to marry them! What other international dating site offers you numerous opportunities to do that?