Newest, beautiful, single women now added for week of Wednesday, 25 January, 2023 - Tuesday, 31 January, 2023
Your opportunities here are truly worldwide. Explore our site deeply to see how you can realize that!
Online Dating Tips | Signs You Are Falling For A Scammer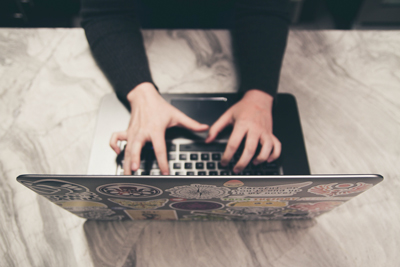 With various free dating sites and dating apps flooding the market, the chances of meeting new people from anywhere around the globe and eventually finding that one person to fall in love with is greater than ever.
This trend has increasingly grown over the years as dating websites continue to entice the single population with easier access, up-to-date safety measures and more perks. Which of those you know aren't just as excited to try their luck in the virtual dating world?
Unfortunately, this space is also visited by scammers whose intents are to deceive and, usually, get money from people they meet online.
So how do you filter the good crowds from the less-than-noble ones? Pretty easy, actually. This dating advice will show you the telltale signs of romance scammers:
They are just too perfect. If something — or someone, in this case — is too good to be true, then they probably are, says the old saying. And we stand by that! You should learn to trust your gut, especially when the person you're chatting with checks all the boxes in your preference as if they are an instant dream come true.

As you may have already known, it is easy to create false profiles online nowadays. And if that person's intent is to catfish you, then they are not far from using the info you've posted against yourself. One of the things you should do when going online is honing your instincts.




Their stories are inconsistent. It pays to check out a person's profile if you plan to pursue a relationship with them. Run their names and profile photos on the web and see if both are used in various accounts. Visit their social media and try to match their claims with visual proofs such as uploaded photos and dated posts.

In your conversations, learn to pick up nuances in their stories. If details change as time passes, or they don't sound as confident about things they are expected to know, you can easily claim that they are fakes.




They can't meet you. This sign is the usual red flag for scammers since they have to protect their real identity by hiding behind their computer or phone screens. Sometimes, they won't even accept video calls. Proceed with caution if you always experience last-minute canceled plans with them.

Catfishers will also provide excuses that, at first, may seem reasonable until they continuously grow into more outrageous ones — all in the act to get your trust and sympathy.

They ask for money. This is always the endgame for most romance scammers. When they have established trust with you through constant communication, sweet actions and few accomplished favors, it would not be long before they ask for small loans that are easy for them to pay off.

From this, the foot-in-the-door phenomenon kicks in, where they ask for greater amounts while guilt-tripping you into giving in. And when you do, they are already out of the relationship in an instant, leaving you financially and emotionally damaged.

At the first clue of someone you've never met asking for monetary assistance, do yourself a favor and never contact them.
Whether you are new or experienced in the world of online dating, it always pays to be safe in your dealings. These signs are but a few things that can help you make the virtual love journey happy, fun and memorable.
If you prefer to meet single ladies face to face, we can help with that here at Shenzhen Women. Simply sign up here and let us take you to your happy future together.

Newest, beautiful, single women now added for week of Wednesday, 25 January, 2023 - Tuesday, 31 January, 2023
You have to meet the women to marry them! What other international dating site offers you numerous opportunities to do that?