Newest, beautiful, single women now added for week of Wednesday, 22 March, 2023 - Tuesday, 28 March, 2023
Your opportunities here are truly worldwide. Explore our site deeply to see how you can realize that!
Things Chinese Women LOVE to Do in Shenzhen, China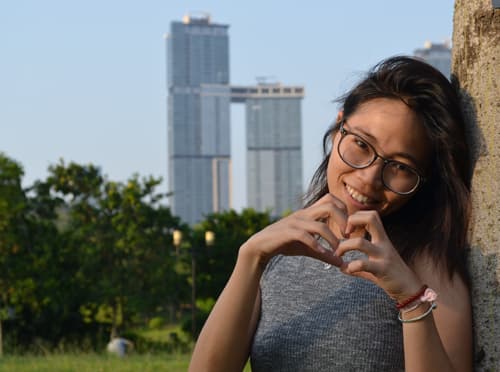 Dubbed as the city of the future, Shenzhen is not only popular to tourists because of its amazing and historical landscapes, rich culture and traditions, and amazing beaches but also because of its welcoming Chinese people, especially Chinese women. Although these women are traditional, Shenzhen girls are fun to be with and know how to socialize with people.
The city of Shenzhen is one of the megacities in the world. It bridges the gap between mainland China and Hong Kong, and has been a famous tourist destination ever since it developed from a rural farming community to the center of shopping and entertainment. In fact, the government declared the city as the special economic zone where foreign investments and technology are allowed.
Traveling to Shenzhen, China will not only satiate your wanderlust but it also allows you to meet amazing and delightful Chinese ladies. Since you're already going to Shenzhen, it would be beneficial to begin researching the sights.
To give you both travel and dating guidance, here are some of the places in Shenzhen which you can visit to witness how the city has developed over the past 40 years at the same time meet beautiful Chinese women:
Sightsee and Shop at KK100.
Known as the second largest skyscraper in Shenzhen, KK100 is designed to symbolize the prosperity and development of the city. With a height of 1,449 feet, the streamlined building accommodates an international shopping center called the KK Mall, high-class offices, and the country's highest 5-star hotel—The St. Regis Shenzhen.
Explore Shenzhen's Tallest Building.
Ping An International Finance Center is the tallest tower in the whole city of Shenzhen that features luxury hotels and shopping malls. This building has a height of 592.5 meters and has a Free Sky deck located at the 116th floor where you can have a perfect view of the city and admire Hong Kong's skyline.
Appreciate Shun Hing Square
Built in 1996, this building is considered the thinnest skyscraper in Shenzhen China with a ratio of 1:9, width to height. The building was once known to be the tallest in the country and whole of Asia until the city developed and new structures evolved over the past years. The top floor of this building holds an exhibit that features Shenzhen's development history.
Stroll around Shenzhen Antique City
On these open-air stalls are displayed piles of antique tableware, beads, teapots, and other objects that were made to look like they existed hundreds of years ago. Located at 168 Xinxiu Road, Luohu District, Shenzhen Antique City is filled with shoppers who buy old artifacts.
Shop the Huaqianqbei Electronics Market
Huaqiangbei is China's largest electronics market. This is the perfect place to buy electronic products such as appliances, computer accessories, telecommunication products, as well as electronic parts. Every electronic you can imagine will be found here at an affordable price. This huge market is also called the technology and gadget hub.
Visit Dafen Oil Painting Village
This is considered as Shenzhen's most artistic village that is famous for oil paintings. Situated on the urban side of the city, Dafen is known to produce 60% of the world's oil paintings. This place accommodates over 8,000 painters with 1,200 paint workshops which locals and tourists can join.
Wander through Huanggang Village
Considered as the most historical village and the first Shenzhen museum, this place features how Chinese people kept and maintained their traditional environment and way of living. Huanggang Village is a great site to feel and experience the history of the city.
Explore Window of the World Theme Park
One of the most famous theme parks in the city, Window of the World is a place where you can see more than 130 replications of the world's famous sights. There are also exciting and fun rides to try as well as special night time entertainment shows. Visiting Window of the World makes you feel that you are traveling the whole world at once.
Visa Splendid China Folk Village
If it is possible to see the world in one day, it is also easy to witness the wonders of China all at once. Splendid China Folk Village is a popular Shenzhen theme park which displays miniatures of all the attractions in the country. This place also holds events like custom performances that showcase China's ethnic groups, and large stage performances as well.
Visit Shenzhen Safari Park
Located at the east side of Xili Lake, Nanshan District, this zoo has over 10,000 uncaged animals and breeds over 300 species. This is the perfect place to visit if you want to experience wildlife in the city.
Shenzhen Safari Park also has circus performances and science events to keep locals and tourists entertained while exploring the park.
Experience Chung Ying Street
Chung Ying Street or Chinese/British Street is a historical alley that is 4 meters wide and 250 meters long. The east side of the street once belonged to China while the United Kingdom owned the west side during 1997 when Hong Kong was a British Colony. The boundary stones are still there and a museum was built to display the historical event during the era.
Visit Sea World China
Contrary to its name, this popular attraction is filled with European style restaurants, cafes, and clubs. This plaza also offers German and Irish beers which locals and tourists enjoy.
There are also newly developed buildings such as luxury shopping malls, cinemas, and art centers. Sea World was built in 1962 and has been one of the most visited places in Shenzhen, China.
These aforementioned Shenzhen attractions in mainland China are frequented not only by tourists but also by locals, especially Chinese women. Many of the women begin to feel like tourists of their own city. If you're involved in online dating apps with a Chinese girl or want to meet potential partners in the China, you should consider visiting these places.
Are you ready to meet your future bride among the women of Shenzhen? Sign up now and join our singles vacation tour to Shenzhen and experience the beauty of the city as well as meet one of the most sought-after women in the world. Register now and begin meeting the most beautiful women in Shenzhen China.

Newest, beautiful, single women now added for week of Wednesday, 22 March, 2023 - Tuesday, 28 March, 2023
You have to meet the women to marry them! What other international dating site offers you numerous opportunities to do that?